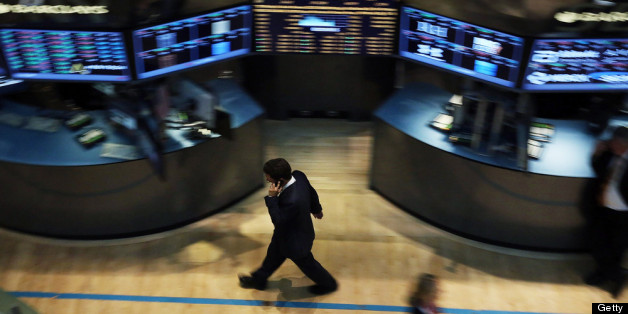 For every season, a colorfully offensive frat email.
Over the weekend, Jezebel published what would loosely be described as a job listing, which a tipster had received through his fraternity listserv. The author of the email -- who described himself as "interested in the world of finance," but without gainful employment after multiple summer internships -- announced that he had decided to join the ranks of America's small business owners...
By starting a hedge fund.
Luckily, due to the tough job market, my dad has agreed to let me access my trust fund early (mid 7-figures) to start a relatively small hedge fund, [redacted] Ventures, after graduation. I'm emailing you guys today to let you know that, for the rest rest of the year, I will be recruiting 2 full-time employees and 1 intern to help me get this off the ground.
The author went on to list all the various merits of his budding enterprise, which included competitive compensation and benefits, as well as a stimulating work environment. Said in his own words:
"We'll all get filthy rich and, inevitably, bag hot slampieces."
READ THE FULL EMAIL OVER AT JEZEBEL.
Unfortunately for those hoping against hope that "slampiece" referred to a genre of spoken-word poetry, the term actually describes "a friend you use exclusively for sex," according to a Jezebel post from March. Urban Dictionary, meanwhile, lists several other colorful definitions for the coinage. The term, which possibly originated in Canada, is in wide use among a subset of young male professionals, according to Jezebel's Anna Breslaw. That much is obvious from the rest of the email.
The author would go on to explain that his firm was seeking two full-time positions: A Lead Investment Analyst -- "finance experience preferred but not required" -- and a Secretary/Office Manager, tasked with day-to-day logistical responsibilities, as well as the mandate to hire "hot secretaries for us to ogle (and possibly slam) during the workday."
Prospective office interns, the email states, would be be judged in large part on their ability to expedite acquisition of said "slampieces."
The email recalls a similarly profane online tirade penned by a Delta Gamma sorority sister earlier this year, which took the Internet by storm, earning at least some plaudits for its literary facility with swear words. No such luck for Brother Hedge Fund, it appears. Twitter has responded to this leaked email with near-universal contempt:
Rich? Can't get a job because of "Obama"? Then tap your inheritance and start a hedge fund, bro! http://t.co/DwPePZmDSH

— Ezra Klein (@ezraklein) August 5, 2013
PS: Having your dad give you a shitload of money is *not* "going Galt," bro-hole. http://t.co/2vKtCtagik

— Ana Marie Cox (@anamariecox) August 5, 2013
I've never even been slightly tempted to think, "screw it, let's give communism a try," until I read this email http://t.co/PiGJLBtPLX

— Jonathan Chait (@jonathanchait) August 5, 2013
The email, which clocked in at just over 500 words, was helpfully appended with the following footnote:
"The information in this email is most likely totally worthless and lacking of any benefit to society and/or anyone in particular."
UPDATE: August 6, 3:00 p.m. -- Jezebel is now reporting that the email was sent as a prank and that while the email was sent from a frat brother's email address, it wasn't written by the brother in question. Click over to Jezebel for the full story.
BEFORE YOU GO
PHOTO GALLERY
Ridiculous Resumes & Cover Letters