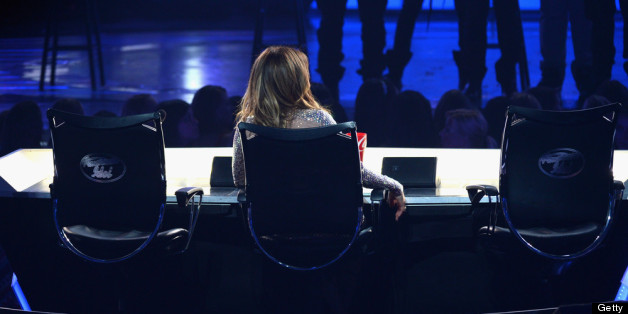 Yahoo! is reporting that will.i.am and Jennifer Lopez are joining American Idol as judges for season 13.
Following the official announcement at Thursday's Television Critics Association Fox presentation that Keith Urban is returning to "American Idol" for Season 13, "omg! Insider" is exclusively reporting that the two other panelists sitting alongside Keith will be the Black Eyed Peas' will.i.am and, long rumored, returning judge Jennifer Lopez.
Jennifer Lopez had served as judge for two previous seasons, in 2011 and 2012, while Black Eyed Peas frontman and prolific producer and songwriter will.i.am held a seat on the U.K. version of The Voice.
Jennifer Lopez and American Idol
Set to be confirmed in the coming weeks, Lopez' alleged return to the series will no doubt used to push her anticipated new album, and boost Will's profile in the market- where his solo material has struggled to flourish, despite the success he enjoyed in the 'Black Eyed Peas'.
The 44-year-old entertainer is "very close to signing a deal with Fox to return to American Idol next season," People reports.
Last year's female judges Mariah Carey and Nicki Minaj both departed the Fox series to focus on their respective music projects, with original judge Randy Jackson also choosing to leave the show.
As for recent reports that JLo was shunned by The Voice as a judge and a performer, the source says the rumors are false.
"Jennifer never had discussions with NBC about being a judge," the source explains. "She was approached by NBC about performing but had to turn it down because of scheduling conflicts."
Although an official announcement of the new judges normally doesn't go out until September, when the second round of auditions bring the contestants face-to-face with the pros, this year may prove to be different as new executive talent steps in to revive the series.
Originally published on VOXXI as Will Jennifer Lopez return to American Idol?
BEFORE YOU GO
PHOTO GALLERY
J.Lo's 5 Most Awesomely Latino Performances on "American Idol"