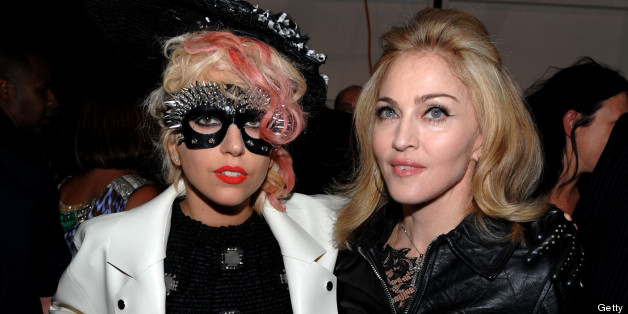 In a series of tweets earlier today, Lady Gaga blasted the Russian government and officials, calling their actions "criminal" and asking, "Why didn't you arrest me when you had the chance?"
Why didn't you arrest me when you had the chance, Russia? Because you didn't want answer to the world?

— Lady Gaga (@ladygaga) August 5, 2013
The Russian government is criminal. Oppression will be met with revolution. Russian LGBTs you are not alone. We will fight for your freedom.

— Lady Gaga (@ladygaga) August 5, 2013
Sending bravery to LGBTs in Russia. The rise in government abuse is archaic. Hosing teenagers with pepper spray? Beatings? Mother Russia?

— Lady Gaga (@ladygaga) August 5, 2013
Russia has come under international scrutiny as of late for a string of anti-gay legislation and violence against LGBT individuals, both from fellow citizens and those in positions of power. These events have culminated in an insinuation by several Russian politicians that openly gay athletes and spectators at the 2014 Sochi Olympics could be arrested and detained by the foreign government.
Late last week, the Russian government released a statement claiming that Lady Gaga had violated her visa while performing in Russia, also making the same accusation about Madonna. The assertion by Russian officials is that "the visas issued were of the basic cultural exchange sort, which does not grant their bearers the right to engage in any commercial activity." The man leading this campaign against the pop singers is increasingly infamous and homophobic Vitaly Milonov, the politician who spearheaded Russia's recent "anti-gay propaganda" law.
"The Russian government is sending a shot across the bow to Lady Gaga, Madonna, and other performers who are taking up gay rights in Russia," said Paul Saunders, Executive Director of the Center for the National Interest. Lady Gaga reportedly said, "Tonight, this is my house Russia. You can be gay in my house," at a December performance while in Russia.
Lady Gaga, who is no stranger to LGBT-focused political action, is slated to have her new single "Applause" drop on Aug. 19, followed by a performance at the MTV Video Music Awards on Aug. 25.
BEFORE YOU GO
PHOTO GALLERY
Straight Allies