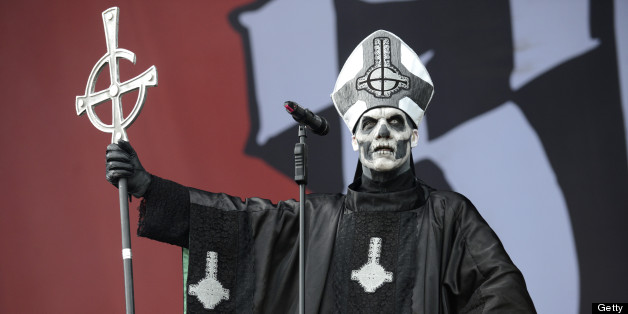 Lollapalooza 2013 fashion, in a word, was weird. Less about edgy originality than regurgitated trends, this year's festival looks were an amalgam of Woodstock meets Malibu in the '80s mashed with early aughts club kid.
Tattoos, flower crowns, neon tank tops, ironic 80s t-shirts and a sea of butt-cheek exposing acid-wash cutoff jeans reigned supreme; Plenty of festival-goers chose pre-fab costumes like The Mighty Morphin Power Rangers and Spiderman, while others doused themselves in body glitter and stick-on jewels.
(LOOK: The 8 Best GIFS From Lollapalooza.)
A few younger fest-goers appeared to have picked a fight with a Bedazzler, while still more folks looked weird without even trying: mylar balloons shaped like hamburgers and dolphins dotted the crowd and were dutifully carried around all day by people hoping to be spotted by their friends.
There were plenty of wild looks that were beyond NSFW, however. Though we know readers love a good sideboob, we simply felt too creepy to snap a picture of a 17-year-old girl wearing a cut-to-pieces tank top, a microskirt and no underwear. You'll just have to use your imagination (or don't).
Shorthand: if the goal wasn't to blend in or look like Lana Del Rey, it was to look as wild and/or weird as possible. Here are some of the best examples of fest-goers (and performers!) doing an awesome job of that:
PHOTO GALLERY
The 16 Wildest Looks Of Lollapalooza 2013
BEFORE YOU GO
PHOTO GALLERY
Lollapalooza 2013 Sunday Highlights
PHOTO GALLERY
Lollapalooza 2013 Saturday Highlights
PHOTO GALLERY
Lollapalooza 2013 Friday Highlights