 Here's what you need to know about McKayla Maroney: The 17-year-old is a gold medal-winning Olympian, a meme star and, perhaps most importantly, will call you out -- and take you down -- on Twitter if she has to. You've been warned.
She's got no patience for your coffee-making bulls***.

Extra-vicious rumors are her favorite.

LEARN TO WORK A PHONE, LOSER.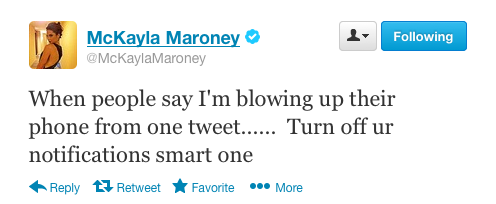 The greater her brother's misery, the better the day.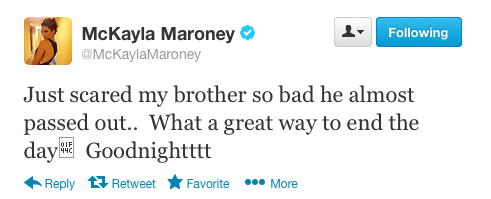 Ugh. Don't even GO there.
Haters, give up already. You never stood a chance.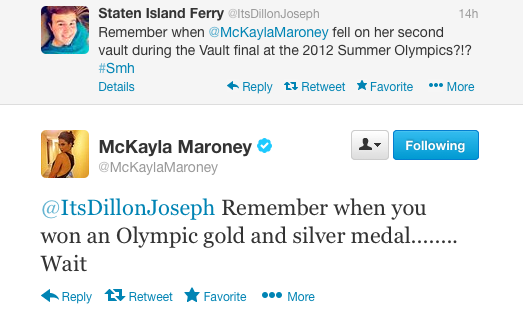 Oh, snap.
Sources: frenemys.tumblr.com
ALSO ON HUFFPOST:
PHOTO GALLERY
BEFORE YOU GO
Ariana Grande Photos
PHOTO GALLERY
Ariana Grande Photos
http://www.tumblr.com/tagged/ariana+grande+gif