Not-so-breaking news alert: Celebrities like Spanx. So much, in fact, that the shapewear brand has finally noticed. Taking cues from its diehard fans, Spanx is launching a new "Star Power" line to make mere mortals look more like "celebrities on the red carpet in picture-perfect gowns," according to Women's Wear Daily.
You and your friends aren't the only people endorsing shapewear; Adele famously wore "three or four" pairs of Spanx to the 2012 Grammys, and Katy Perry and Tim Gunn pledge allegiance to the brand. So it's only natural for Spanx to try to cash in on some of that, um, star power.
And the "Star Power" line is even more outrageous than any other shapewear we've seen. Each product bears a cheeky name like "Dress to Slimpress" or "Award Thinners," and they've even specially designed bras to combat back-fat bulges.
While most of Spanx's offerings seem designed as secret weapons, there's no denying that most of these new products, like leather-look leggings and faux-suede-paneled shapers, are meant to be seen. As a club whose membership is open to all, including size-zero starlets and everyday women alike, it's about time to have a shapewear line we're totally comfortable showing off.
The line is available on Spanx's website and on Macys.com. Check out some of the new shapewear below. Will you wear it?
PHOTOS: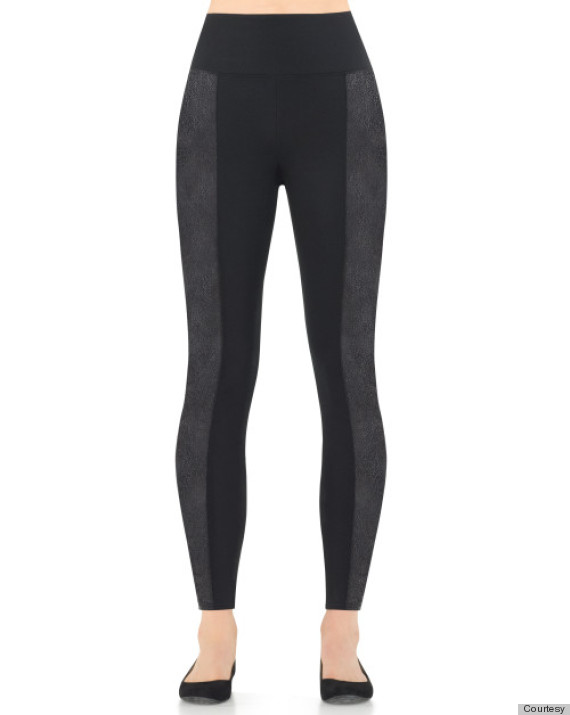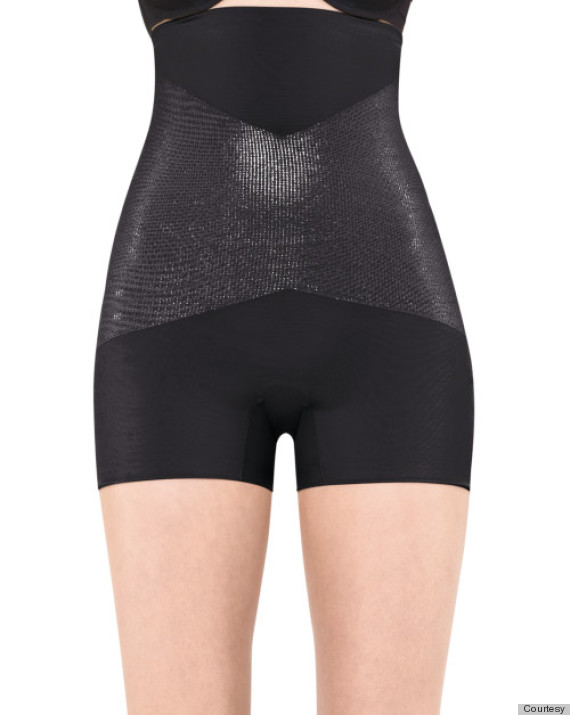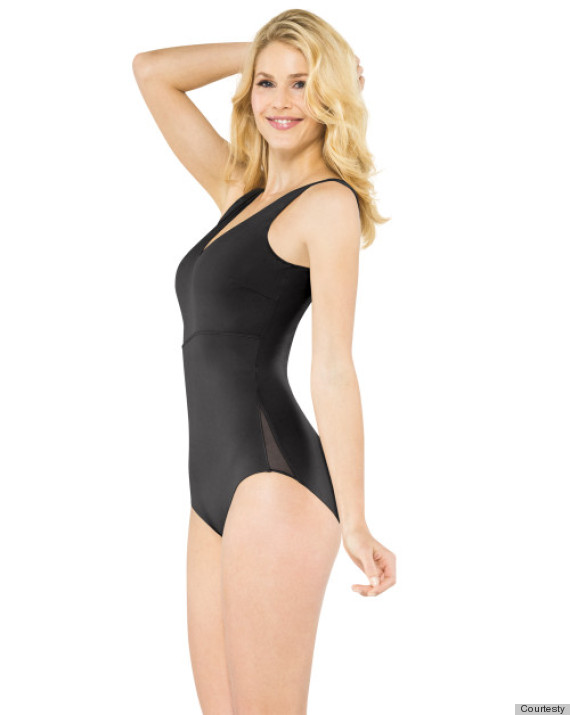 Perhaps these ladies will spokesmodel:
PHOTO GALLERY
Celebrities Who Love Spanx
Want more? Be sure to check out HuffPost Style on Twitter, Facebook, Tumblr, Pinterest and Instagram at @HuffPostStyle.