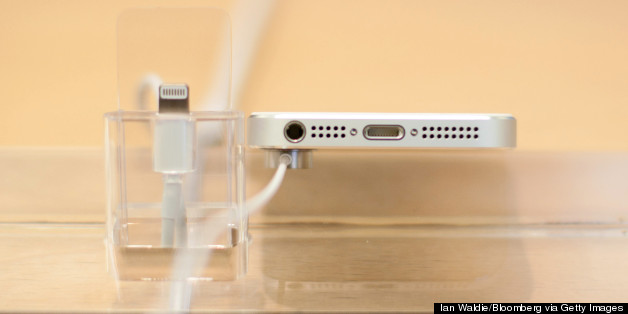 Several high-profile instances of Apple customers being shocked by "counterfeit or third-party" iPhone chargers have caught media attention recently. Apple has responded to the concern with a program announced Tuesday: for a limited time only, iPhone, iPod and iPad users can exchange their counterfeit or third-party chargers for genuine Apple chargers at Apple stores and authorized Apple resellers.
The exchange will cost only $10, a steep discount for those who have fake chargers to exchange; new, genuine Apple chargers cost around $20 to $40. Apple customers who simply want to get rid of their third-party chargers, with no interest in exchanging, can also bring them to the Apple store to be "disposed of in an environmentally friendly way," for free.
Apple has also tried to address the shock-by-iPhone issue with user directions for how to detect fake Apple charger products. On July 25, in response to incidents in which a Chinese man using a third-party charger was put in a coma after receiving an electric shock, and a Chinese woman was electrocuted while charging her iPhone, Apple put up a webpage on its Chinese site instructing Chinese Apple customers how to tell true Apple chargers from clever fakes.
iPhone electric shock incidents seem to be more common in China, where the colorful counterfeit or "shanzhai" market booms undercut the market for genuine Apple products. Apple's "exchange" -- which will run from Aug. 9 to Oct. 18 in China -- may be an attempt to, at least temporarily, compete with the shanzhai market.
The charger exchange in the U.S. will run from Aug. 16 to Oct. 18.