Bill and Chelsea Clinton have hit the ground in Africa this week to address a number of plaguing health issues.
President Clinton and his daughter are currently travelling through Tanzania, Rwanda, Zambia, Malawai, and South Africa to advance various Clinton Foundation and Clinton Global Initiative (CGI) goals. After helping to promote malaria awareness and HIV testing, the high-profile duo visited Cyugaro Primary School in Rwanda to help decontaminate drinking water.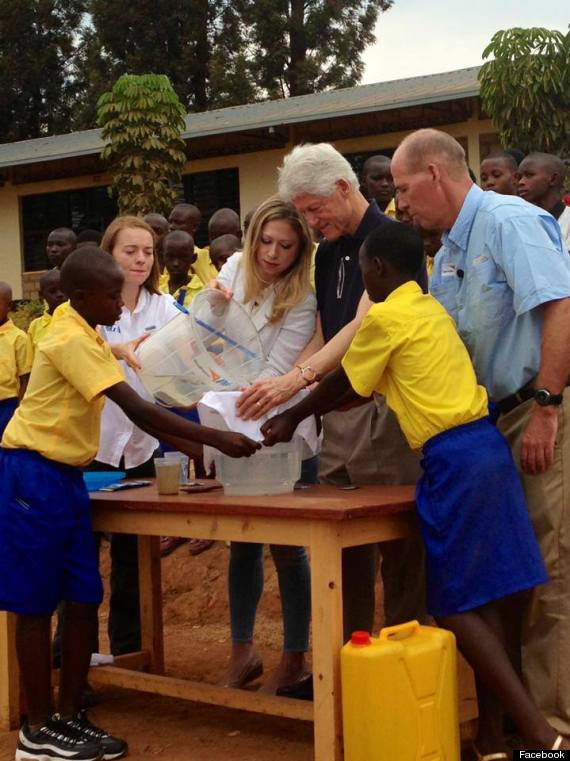 The Clintons visit to the Rwandan school was part of CGI and Procter and Gamble's Commitment to Save One Life Every Hour -- a campaign dedicated to providing clean drinking water to areas in need. President Clinton said that such programs provide an effective solution where a lack of access to potable drinking water leads to 80 percent of the diseases from which Rwandans suffer.
"It's one of the simplest things we can do to save lives," President Clinton said in a recent press release.
Procter and Gamble has saved over 32,000 individuals using its water purification techniques -- which include powdered packets that can decontaminate water in about 30 minutes, according to World Vision.
In addition to providing clean water in Rwanda, the Clintons also visited Zanzibar to host a malaria-awareness soccer match, where fans and attendees had access to disease testing.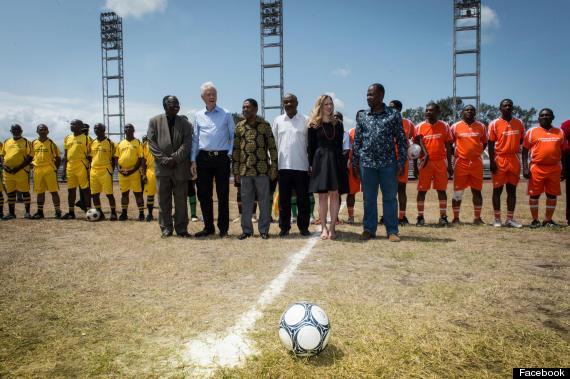 On Wednesday, the two will travel to South Africa to attend the Embrace Tomorrow conference hosted by the Clinton Foundation and The Nelson Mandela Centre of Memory. The conference, which will be streamed on Facebook, centers around how citizen service is critical for Africa's economic development.
To stay updated on Bill and Chelsea Clinton's trip, follow the Clinton Foundation Facebook page, the foundation's Instagram account, and the #Africa2013 hashtag on Twitter.
BEFORE YOU GO
PHOTO GALLERY
Hillary And Bill Through The Years