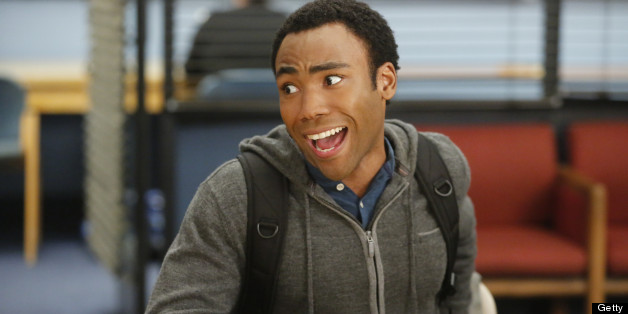 Donald Glover is moving on from "Community's" ensemble to develop his own comedy for FX, HuffPost TV has confirmed. The half-hour series, tentatively titled "Atlanta," will be written and produced by Glover, who will also star.
According to Deadline, who first broke the news, the comedy is "set against the backdrop of the Atlanta music scene," where Glover grew up and developed his hip-hop persona, Childish Gambino.
Several networks were reportedly courting Glover for "Atlanta," but FX agreed to accommodate Glover's touring schedule. The actor is no longer a regular on "Community," and will appear in only five of the NBC comedy's 13 episodes in Season 5.
It remains to be seen whether Glover's series will end up on FX's new sister network, FXX, a more comedy-focused channel where series such as "It's Always Sunny In Philadelphia" and "The League" will migrate in the fall.
Glover was previously developing a semi-autobiographical comedy for NBC which didn't make it to air.
Would you watch "Atlanta"?
PHOTO GALLERY
'Community' Season 4