Once a popular vacation destination, Duene Island, near Heligoland, Germany, is a popular hot spot once again for holiday-seekers, both human and not, like these sunbathing grey seals you can see below.
The island lies in the North Sea and was a popular spot for tourists until World War II when it was evacuated after air raids began. It remained uninhabited (and part of a bombing range) until 1952 when German authorities began rebuilding.
Today the island is back as a resort destination offering tourists the unique experience of being one with nature. You can visit the Heligoland Bird Observatory which houses an impressive number of species, over 400 presently being recorded, or you can obviously grab your towel and pull up some sand next to these sun-worshipping seals.
"Ahh, this is the life."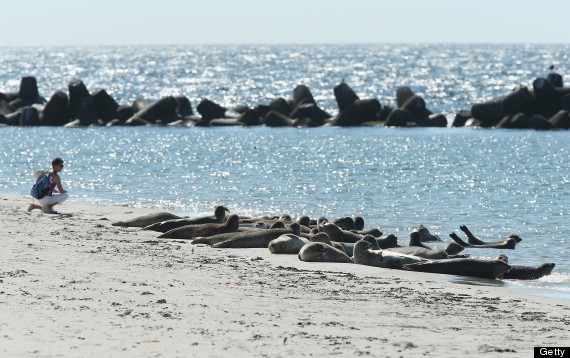 "Up top!"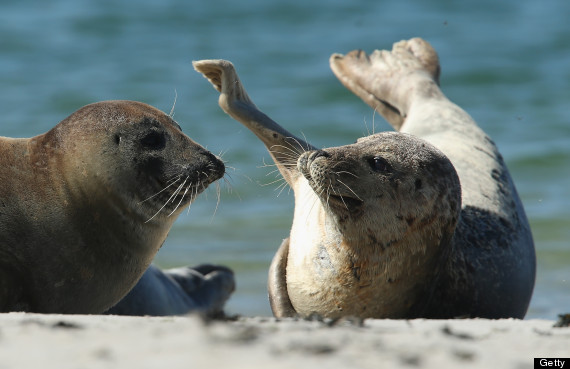 "Hey. Girl."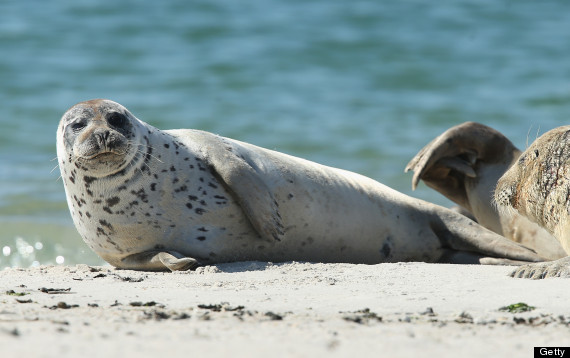 "Can you put your tail down? You're blocking my sun."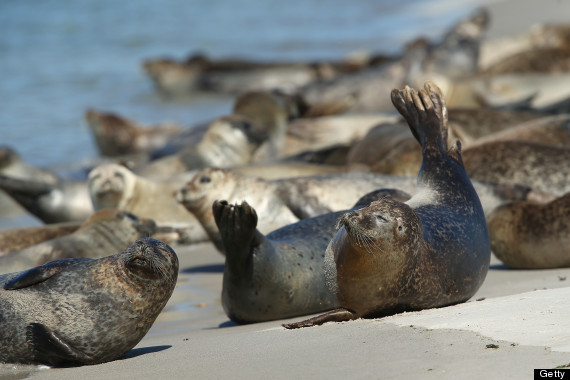 BEFORE YOU GO