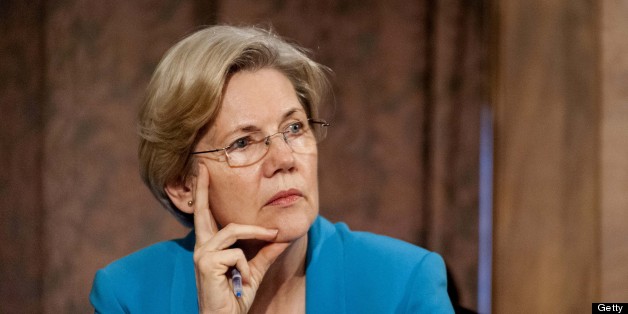 Sen. Elizabeth Warren (D-Mass.) said "no" to change. Spare change, that is.
She rejected the idea of replacing $1 bills with $1 coins, which lawmakers have proposed as a possible way to cut costs.
"People don't want the $1 dollar coin ... we tried that," Warren said Monday during a tour of Crane & Co., a currency manufacturer in Dalton, Mass., according to iBerkshires.com. "We tried it back in the '70s and there's a vault of $1 coins nobody wants."
"I'm kind of an evidence-based person," Warren said. "I think when you've got good evidence that it's not going to work, you don't put anymore money into it. Paper really works for us and that's what we see here."
According to a 2012 report from the Government Accountability Office, replacing U.S. dollar bills with coins could save the federal government about $4.4 billion over the next 30 years, but incur losses in early years due to the switch from coins to bills.
Sens. John McCain (R-Ariz.) and Tom Harkin (D-Iowa) have led the effort to make the switch by reintroducing the COINS Act (Currency Optimization, Innovation, and National Savings Act.) The legislation would replace the $1 bill with a $1 coin over four years and would lower the national debt, according to McCain.
"Congress must look at every area of the federal government, big or small, to save money," McCain said in July. "And this simple bipartisan bill will do just that -– save money."
However, in the past dollar coins proved to be less popular than bills, with 40 percent of dollar coins returned to the Federal Reserve, resulting in more than $1.4 billion of excess coins in storage, according to the U.S. Treasury.
Warren's predecessor, Sen. Scott Brown (R-Mass.), and former Sen. John Kerry (D-Mass.) filed the Currency Efficiency Act of 2011, which stopped production of special presidential coins due to lack of public interest and the high cost of storage: $37 million a year.
BEFORE YOU GO
PHOTO GALLERY
Elizabeth Warren