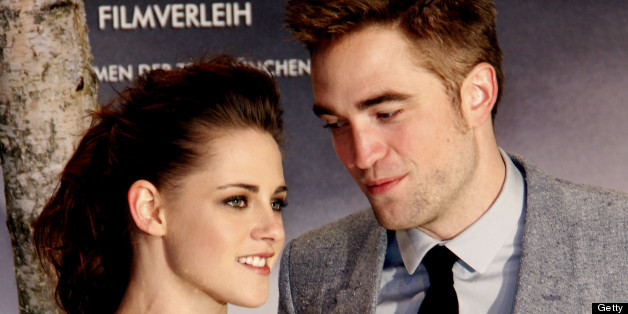 Kristen Stewart and Robert Pattinson make for some pretty entertaining celebrity theater. They met on set, then they broke up, then Katy Perry might have hooked up with Rob, but definitely didn't because actually she "properly farts" in front of him -- it's all so crazy! In the most recent update, the star-crossed lovers might have hung out for about two hours on Monday afternoon (and it's not impossible those two hours were spent "rekindling" their romance).
X17 posted a photo of Pattinson's car outside of Kristen Stewart's Los Feliz home earlier this week. Reportedly Pattinson "looked nervous" and was "trying to be discreet," but maybe that's because he could sense a photographer was hiding in the bushes taking photos of him. Who knows?
Pattinson also was spotted moving his things out of Stewart's digs back in May, but maybe the X17 photog will snap a picture of him using that same pick-up truck to move it all back in. In the meantime, let's come out with a better couple moniker than "Robsten" just in case.
BEFORE YOU GO
PHOTO GALLERY
Kristen Stewart & Robert Pattinson