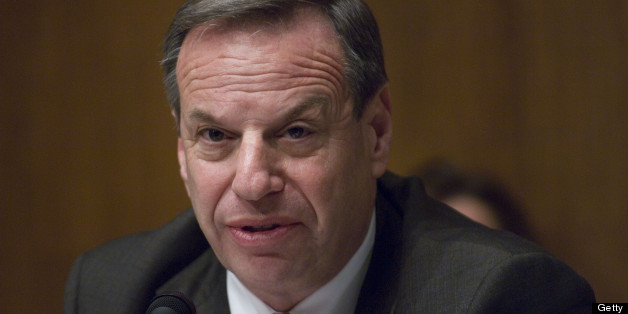 An 11th woman has accused San Diego Mayor Bob Filner (D) of sexual harassment, the Los Angeles Times reported Tuesday.
Michelle Tyler, a nurse, said at a news conference that she met with Filner in June to ask if he would help U.S. Marine Katherine Ragazzino, who had been injured in Iraq. Ragazzino, who is cared for by Tyler, had an ongoing issue with the Department of Veteran Affairs that Tyler hoped Filner could resolve.
According to Tyler, Filner complimented her appearance and asked her to go on a date with him in exchange for helping Ragazzino.
"He made it very clear that his expectation was that his help for Katherine depended on my willingness to go to dinner with him, spend personal time with him and be seen in public with him," Tyler said, according to Politico.
Tyler continued, "I felt that his rubbing my arm and telling me to relax … was extremely inappropriate and unacceptable."
Ragazzino also appeared at the press conference, along with Tyler's attorney, Gloria Allred.
"I don't appreciate being used as a bargaining chip to fulfill his sexual desires," Ragazzino said.
Amid lawsuits over his conduct and growing calls for his resignation, Filner is undergoing a two week stint of intensive therapy at a behavior counseling clinic. While he continues to deny the accusations of harassment, the mayor has admitted that he needs help in the way he treats women.
"I must become a better person ... I must demonstrate that my behavior has changed," Filner said prior to entering rehab.
BEFORE YOU GO
PHOTO GALLERY
10 Dumbest Excuses for Political Sex Scandals