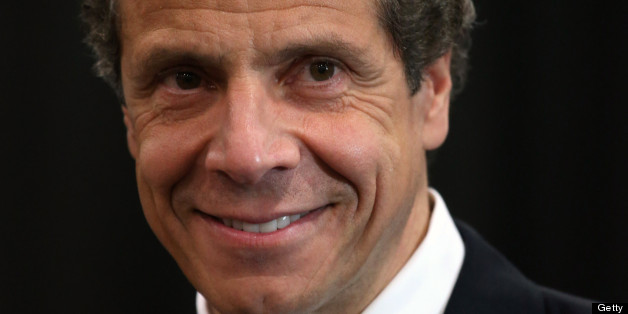 ALBANY -- New York State sent out warnings Monday to thousands of tax delinquents: pay up or have your driver's licenses suspended.
The initiative to collect back taxes, approved by Gov. Andrew M. Cuomo and legislators in March, targets those owe more than $10,000 in state taxes.
Some 16,000 individuals are expected to be contacted by the end of August.
Scofflaws will have 60 days to respond before receiving a second notice, allowing 15 more days to respond. If taxpayer again fails to arrange payment, his or her license will be suspended until the debt is paid.
Though delinquents owe hundreds of millions of dollars, state officials estimate the initiative could generate up to $26 million the first year and $6 million annually after that.
"Our message is simple: tax scofflaws who don't abide by the same rules as everyone else are not entitled to the same privileges as everyone else," Cuomo said in a statement. "These worst offenders are putting an unfair burden on the overwhelming majority of New Yorkers who are hardworking, law-abiding taxpayers."
Two principals of Bay Shore-based Bay Watch Yachts are listed in the top ten. David Devol is No. 6 with $4.55 million in tax warrants. William P. Norton is No. 7 with $4.48 million.
A person who answered the phone at Bay Watch Yachts hung up on a reporter Monday.
Frank Riccardi ranks No. 17 with $3.2 million in liability. The Tax Department lists Riccardi as a Nassau County resident responsible for Anton Securities. He couldn't be reached to comment; a phone number listed for Anton was no longer in service.
Allen Rosenberg, owner of the Allegria hotel in Long Beach, is No. 24 with $2.6 million in liabilities. The hotel itself emerged from bankruptcy a year ago, hotel representatives and city officials said. But the Tax Department lists Rosenberg for being in arrears in personal income tax and for sales taxes associated with Alrose Allegria, LLC, the limited liability corporation that owns the hotel. Calls to Rosenberg at the hotel were not returned. ___