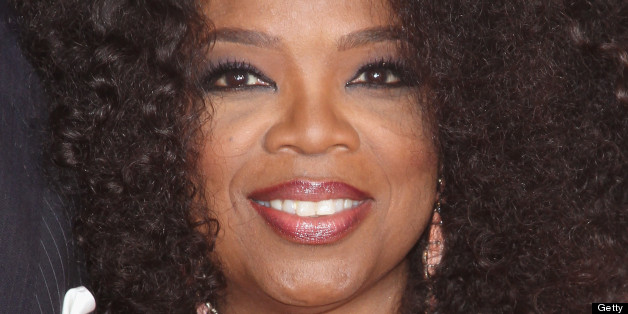 More than a month after Paula Deen admitted to using the N-word, Oprah Winfrey is speaking out about the controversy.
"In the very first days I tried to reach her and then I decided to stay out of it as I saw it blowing up," Winfrey, who became friends with Deen when she visited the Southern cook's Georgia home last year for an episode of "Oprah's Next Chapter," told "Entertainment Tonight" host Nancy O'Dell in an exclusive interview. "In time she will be fine. For me, it all just felt kind of sad."
"I think Paula Deen was sort of used as a symbol, but I think lots of people use the word inappropriately all the time," she said. She later added that she wants to wait for the "dust [to] settle" before reaching out again for a "real conversation."
When "Extra" caught up with the television mogul, she wouldn't broach the subject of Deen but did say Deen isn't the first white woman to use the N-word.
The 59-year-old recently spoke about racist words with Parade magazine while promoting her upcoming flick, "The Butler." During that interview, Winfrey said she can't have friends who use the N-word.
"You cannot be my friend and use that word around me," she said. "It shows my age, but I feel strongly about it. … I always think of the millions of people who heard that as their last word as they were hanging from a tree."
She has experienced racism herself. While speaking with Larry King, Winfrey described two instances when she was discriminated based on the color of her skin by retailers in both New York and Switzerland.
When asked by "ET" if she has ever directly been called the N-word, Winfrey explained "nobody in their right mind is going to do that to my face cause true racism is being able to have power over somebody else." She has, however, noticed segregation in other forms, like when she is the only woman or African-American in a boardroom.
"I can see in the energy of the people there, they don't sense that I should be holding one of those seats. I can sense that. But I can never tell, is it racism, is it sexism?"