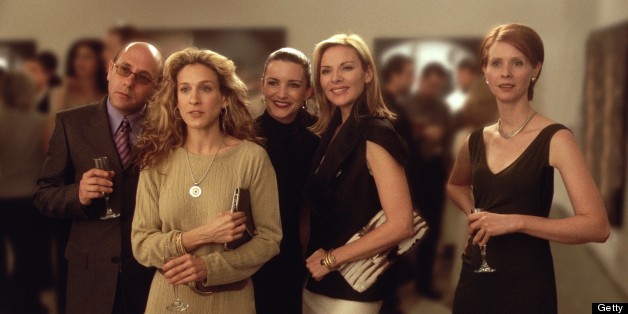 Has "The Carrie Diaries" found its Stanford Blatch?
Not yet, but it looks like Carrie Bradshaw's (AnnaSophia Robb) BFF could be making an appearance in the CW series' second season.
"The Carrie Diaries" creator Amy B. Harris says Stanford is on his way.
"We teased Stanford at the end of the year [and] we decided to explain his not-coming-in [to the show] right off the bat because we really wanted Samantha's entrance to be her own," Harris told The Hollywood Reporter of Samantha Jones, who will be played by Lindsay Gort in Season 2. "But I think he could very well come in this season."
Last month, the CW series added Kim Cattrall lookalike Gort to play the older, more sophisticated New Yorker to Robb's aspiring New Yorker (but really, Connecticut commuter) Carrie Bradshaw.
According to "Carrie Diaries" producers, Carrie will meet Samantha through a "surprising connection" and the young Samantha Jones is described as "a ballsy, beautiful and sexy young woman from the panhandle of Florida who has made her way -- and already a name for herself -- in the rock 'n' roll scene of 1980s NYC."
"The Carrie Diaries" returns for Season 2 on Friday, Oct. 25 at 8 p.m. ET on The CW.
PHOTO GALLERY
The Carrie Diaries