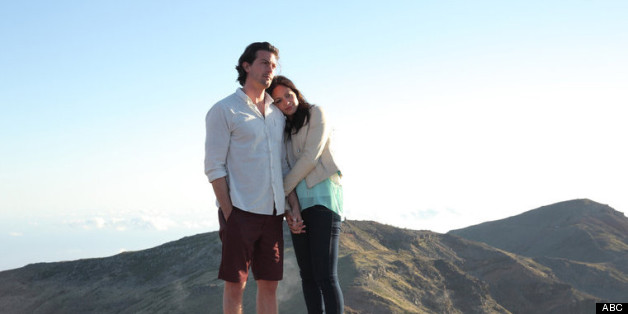 A lot of "Bachelorette" fans were left scratching their heads after frontrunner Brooks Forester decided not to return and fight for Desiree Hartsock during Monday night's dramatic finale.
The 28-year-old broke Des' heart on last week's episode after confessing she wasn't the one for him, but many assumed he would attempt to come back following their emotional goodbye.
So, does Brooks regret his choice to leave Des heartbroken?
"I realized that when I was away from Des, I wasn't having these moments of anguish. That was a big indicator to me that my feelings weren't there," he says in People's new issue. "I wanted so badly for [the relationship] to work out, and it was so close I could almost touch it. But I needed to walk away. She deserved to be in love with someone who was equally in love with her."
"I made the right decision," he confidently adds. "It was hard and there were things I missed about Desiree right away. But I knew long term that it was right."
Desiree ended up getting past Brooks' departure and accepted Chris Siegfried's proposal, which left many viewers confused. Still, she admits that "sometimes you need to go through the hard to get to the good."
"I think that helped in me really getting past the hurt from Brooks leaving and being able to see all that was here in Chris," she told "Good Morning America" yesterday.
"During filming, I could see the way Des looked at Chris. Des came with the objective of finding love and so did Chris and they found that," Brooks admits to People. "I tip my hat to them."
As for his love life, Brooks says he's looking forward to one day finding his future wife.
"I'm excited to begin the search again," he gushes. "I'll never give up on love. It's what I'm looking for, part of the pursuit of happiness."
BEFORE YOU GO
PHOTO GALLERY
The Bachelors Of 'Bachelor' Past