When you envision the beloved lead character from Disney's "Alice in Wonderland," we doubt you picture the eternally befuddled girl snorting a pile of cocaine off of the back of her hand.
No, this startling image could only come from one person: Mexican artist José Rodolfo Loaiza Ontiveros, known for his raunchy, but deliciously hilarious takes on wholesome cartoons.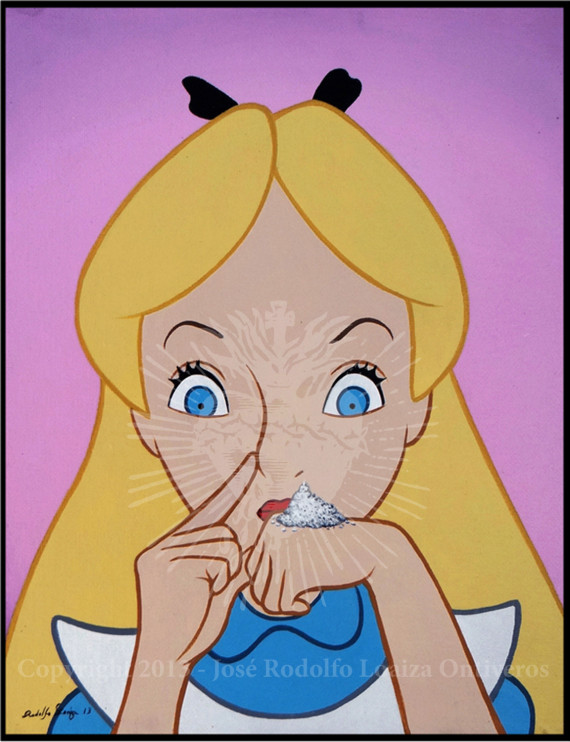 Art work ©2013 José Rodolfo Loaiza Ontiveros
The dark Alice doppelgänger is part of an upcoming exhibition at La Luz de Jesus Gallery in Los Angeles, cleverly titled "Dishollywood." The selection of Rodolfo images includes playful and sometimes nightmarish versions of everyone from Disney princesses to Pinocchio.
Infused with bits of contemporary pop culture -- like a leather-clad Catwoman lapping milk beside the Aristocats, the works are the perfect blend of taboo subject matter and high brow art that make you question the idealized memories of a "happily ever after" story. One of the more nightmarish images even references the infamous assault on Rihanna by then-boyfriend Chris Brown, revealing a questionable reimagination of Disney's Frog Princess.
"DisHollywood is also a barometer for measuring our tolerance and acceptance levels; a new way of observing the 'happy ending,'" the exhibit description states. "[The exhibit] is an homage to popular culture and a mixture of all the elements that contribute to our addiction to it."
Scroll through the images below and let us know your thoughts on the project in the comments.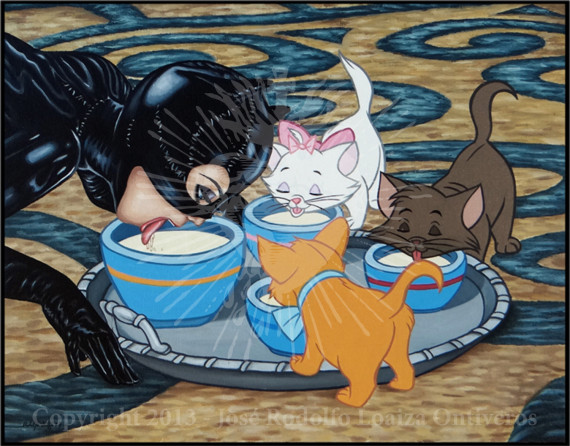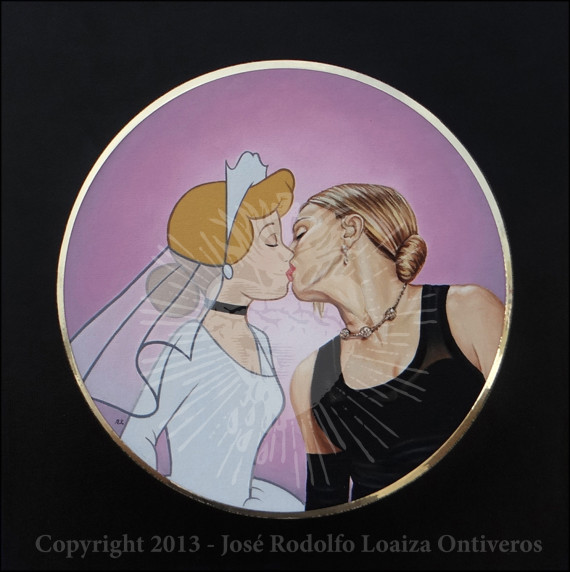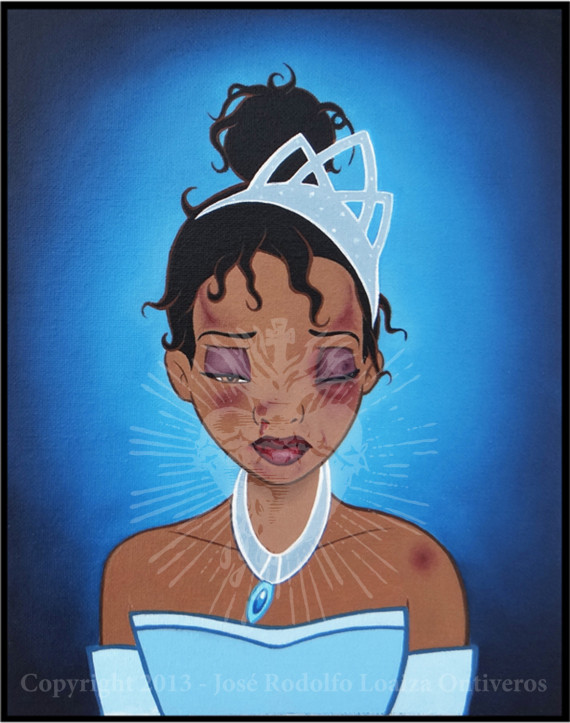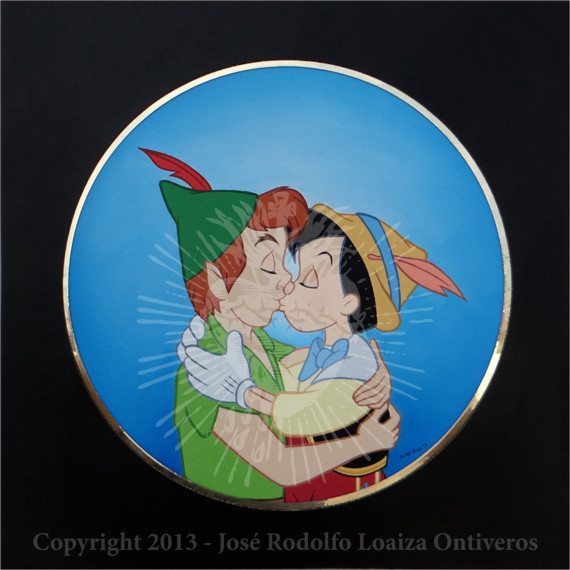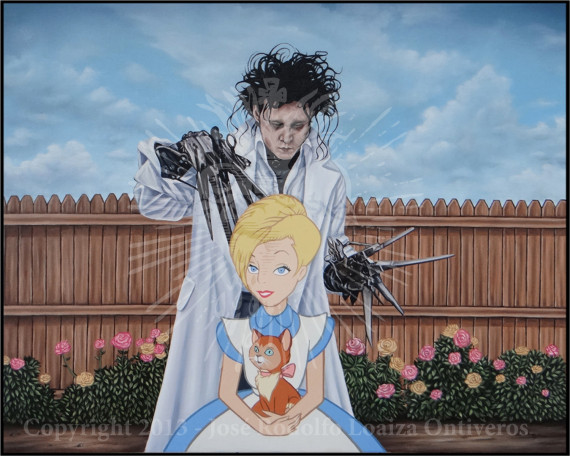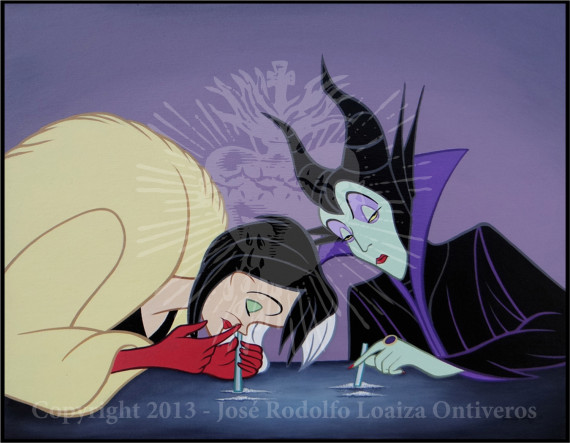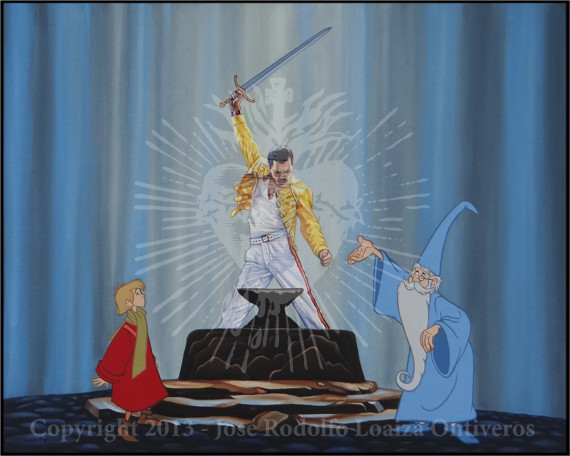 All photos courtesy of La Luz de Jesus Gallery.