A doctor at an Ohio pain clinic denies that he sexually abused patients, but at least eight women say otherwise.
When interviewed by WKYC at his home in July, Bressi denied the accusations and maintained his innocence.
Three of the women, whose full names have been withheld, shared their stories in on-camera interviews with WKYC.
The details are disturbing. Two of them accused Bressi of rubbing his penis against them.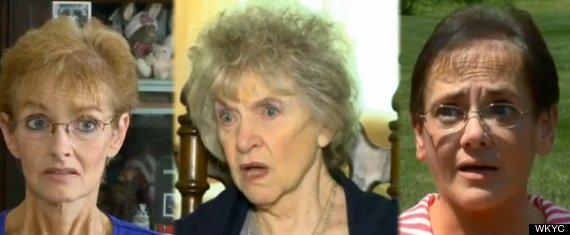 Patients "Pam," "Carol" and "Minnie" claim sexual abuse by Dr. Bressi. Screen grab: WKYC
"It was almost unfathomable that he would stick his hands in my underpants," one patient, who called herself "Pam," said. "He was getting his jollies off."
"His penis... [was] touching my hands, and moving back and forth... He still had his pants on but I could feel it on my hand," another patient, "Carol," said.
A third patient, "Minnie," brought her husband, "Bill," along to her appointment. She was under anesthesia, but her husband said he saw the doctor touch "her lower butt area, her private area" through a crack in the screen Bressi had put up.
The couple told WKYC that police said they have received complaints from 27 women about Bressi, but that number could not be independently verified by The Huffington Post.
In July, a Sacramento, Calif. doctor convicted of sexual assault on two patients was sentenced to a year in county jail and five years probation. A judge also ordered the doctor, Scott Dodd Anderson, to register as a sex offender.
However, 19 counts were dropped by prosecutors when the case first went to trial, and an additional seven were dismissed after jurors could not come to a verdict. Anderson was convicted in a retrial May 23.
BEFORE YOU GO
PHOTO GALLERY
Bad Choices