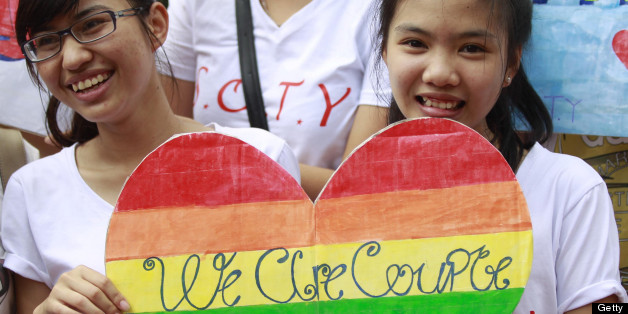 Is Southeast Asia becoming more tolerant towards its LGBT community?
Consider these recent developments in the region: A Singaporean politician admitted on Facebook that he is gay. A Malaysian transgendered person was appointed political secretary in Penang State. Two government ministries in Vietnam and some legislators in Thailand have publicly endorsed legislation that would permit same-sex marriage if passed. And in the Philippines an LGBT political party was able to participate in the party list elections.
Singapore's annual Pink Dot celebration became more memorable this year not only because it gathered more than 21,000 people, but also because an opposition leader bravely admitted in public that he is gay. Through a simple Facebook status update of "I am going to Pink Dot tomorrow. And yes, I am gay," Dr. Vincent Wijeysingh of the Singapore Democratic Party suddenly became Singapore's first openly gay politician.