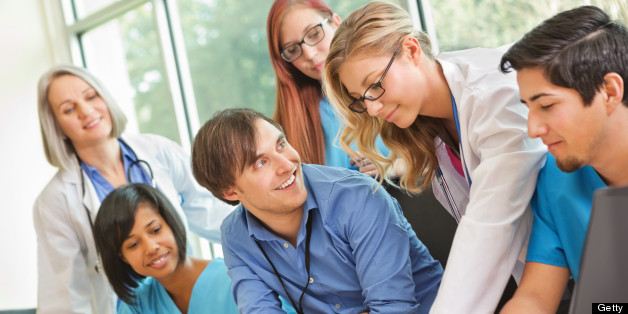 One look at America's healthcare networks and its lack of Latino doctors, nurses and medical staff is obvious.
• The number of American doctors registered Hispanic: 53,075
• The ratio doctors/Hispanic population: 1,004,635/52 million
• Percentage of Hispanics registering for medical school: 8%
So what are the challenges keeping Latinos out of medical school?
Soon to be published Academic Medicine article Racial and Ethnic Minority Medical Students, Perceptions of and Interest in Careers in Academic Medicine concluded most medical students expressed an early interest in academic medicine but lacked clarity about the career path.
Among these, 29 percent of Hispanic medical students described both individual and institutional challenges to academic careers in medicine.