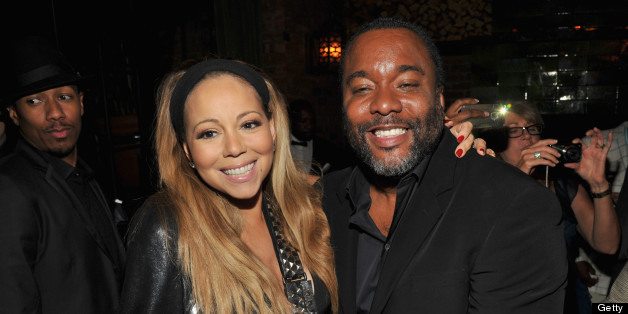 She's one of the country's most beloved pop stars, but Mariah Carey says that wasn't always the case growing up as a bi-racial kid on Long Island. The 43-year-old singer -- whose father is of African-American and Venezuelan decent and mother is of Irish descent -- revealed that she had faced blatant discrimination as a youth during a press conference for the film "The Butler" at the Waldorf Astoria Hotel in New York Monday.
According to Yahoo! Movies, Carey told the crowd that she had been spat on by a white person when she was younger. "That actually happened to me," Carey said, referencing a scene in the film meant to emulate the Woolworth's Lunch Counter sit-in (during which a black college student is spit on by a white woman).
Carey added: "I know people would be in shock and not really want to believe or accept that, but it did … That right there, that was almost the deepest thing to me in the movie because I know what she went through -- and it happened to be a bus as well. It was a school bus … In the face and in the same way."
"The Butler" opens in theaters on August 16. Forest Whitaker stars as the title character (inspired by the real-life Eugene Allen), who served presidents in the White House for 34 years; Carey plays his mother. The two join a star-studded ensemble cast that includes Oprah Winfrey, Robin Williams, Jon Cusack, Lenny Kravitz and Liev Schreiber.

BEFORE YOU GO
PHOTO GALLERY
'Lee Daniels' The Butler' Premiere