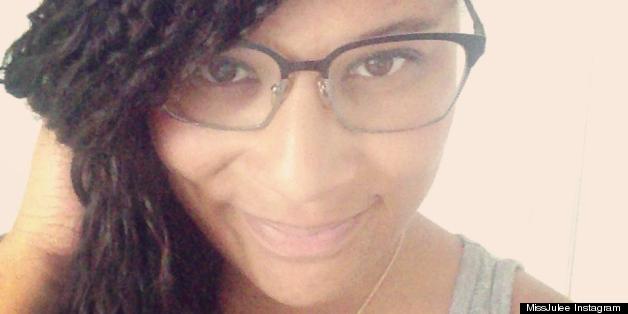 HARLEM EDGE: Why Harlem?
JULEE WILSON: I've always loved Harlem. My mom's good friend from college lived here, so when I first moved to New York it was the first place I visited and it was love at first sight. So I knew whenever I moved back to New York I wanted to live in Harlem.
HARLEM EDGE: How was your first experience actually living in Harlem?
I was very blessed to have my first living experience be in Sugar Hill, I lived on 152nd and St. Nicholas with Adrienne Ingrum and she's kind of my fairy godmother/guardian angel. We met in the summer of 2003, and I was interning at Conde Nast Traveler magazine she was apart of a women's media group and she was in book publishing. We really hit it off she's an amazing spirit and we kept in touch during my senior year while I was interviewing to try to get a job after I graduated. I just couldn't find a job and she offered me to come live with her in Harlem so I could be in the city instead of at my parent's home in Pennsylvania and that was just a major blessing. I ended up getting an internship at Parent's magazine, so $7/hour would not allow me to pay rent. So it was perfect for me to live with her rent free and under her amazing guidance and love. And after two or three months I ended up getting a full time job at Real Simple Magazine so I was able to move out, but we've stayed close ever since and she's really an amazing woman in my life.
Read more on www.harlemedge.com