Wednesday marks 231 years since the Purple Heart -- one of the highest military honors -- was established.
President George Washington first instated the honor on Aug. 7, 1782 (when he was the commander-in-chief of the Continental Army) and dubbed it the "Badge of Military Merit."
As citizens around the country acknowledge the anniversary of one the military's oldest medals, granted to those who were killed or wounded while serving, we'd like to take a moment to recognize five outstanding veterans who sacrificed nearly everything for their country.
Travis Mills In the little over a year since Travis Mills lost all four limbs -- only of one five Iraq and Afghanistan vets to survive such injuries -- Travis Mills has stayed loyal to his commitment to lead the best life possible. He's learned to walk and workout with his prosthetics and has become the unofficial "mayor" of Walter Reed where he inspires new patients to keep going.
"Who am I to sit around and be sad because I had the opportunities I had?" Mills told Fox News in July. "Luckily battlefield medicine has come so far…I can watch my daughter grow up, I can hang out with my wife and we can plan our dreams."
Taylor Morris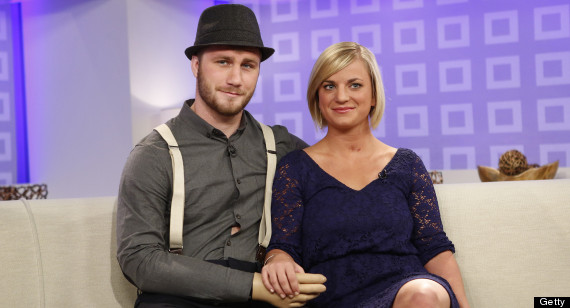 Upon returning from Afghanistan, a severely wounded Taylor Morris showed the world that love does truly conquer all. Morris lost his legs, part of his left arm, and his entire right hand while serving in Afghanistan, but when he came home, he and his girlfriend, Danielle Kelly, didn't let his injuries stand in the way of moving forward. The two are pretty active these days, but managed to capture the hearts of millions in the moment that they danced together at a friend's wedding.
"We are looking forward," Kelly told Cedar Falls Patch last summer.
Tammy Duckworth After Tammy Duckworth lost her legs in a rocket-propelled grenade attack while serving in Iraq, she remained most concerned about her fellow servicemen and servicewomen.
"As I recovered at Walter Reed, I worried about the soldiers who pulled me out of my helicopter that Friday afternoon," she wrote in a Huffington Post blog in December 2011. "Would they make it back okay? And what about all the other soldiers, sailors, airmen, Marines and Coast Guardsmen who were also putting their lives on the line every day?"
And as soon as Duckworth was able, she returned to serving her country. Duckworth, who grew up in a military family, worked as the Assistant Secretary for Public and Intergovernmental Affairs at the VA under the Obama administration, delivered a halting speech at the Democratic National Convention last fall and then went on to unseat Rep. Joe Walsh (R-Ill.) in Illinois' 8th congressional district.
Josh Hall
Even after losing his left leg to an IED last summer in Afghanistan, and spending what he describes as some of his "darkest days" recovering at Walter Reed, Josh Hall, 23, says he has no regrets and would serve again if given the chance.
"I did my job. I got to bleed for my country," Hall told WJHL. "And I'd do it all over again."
Brad Snyder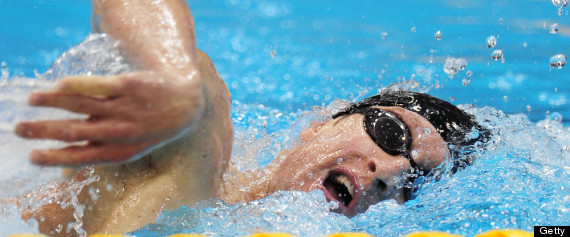 A year after he lost his eyesight to an IED in Afghanistan, Brad Snyder took to the Paralympic stage to serve his country once more. The former Navy swim team captain won a gold and silver medal in swimming and said the victories were as much for him as they were for other servicemen and servicewomen who are beginning to recover from similar injuries.
"I hope that my generation," Snyder told the Associated Press, "the warriors coming back from Afghanistan and Iraq who are lying in bed missing a limb or whatever and they don't know what's next, can see my story and say: `Hey, that's for me. If he can do it, I can too.'"
BEFORE YOU GO
PHOTO GALLERY
shelter dogs