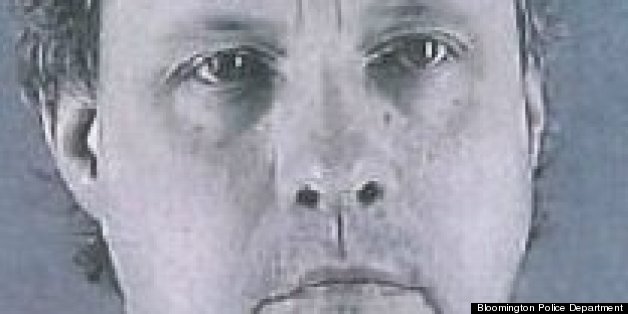 This guy is quite a card.
Cops got the scoop on Scott Pollock's "gang bang" business back in January after he dropped a business card at a hotel where he was planning group sex parties, City Pages reports.
He was convicted of solicitation, inducement, and promotion of prostitution in July and his sentencing date is set for September.
Pollock's business plans were foiled "after a manager at the Quality Inn near the Mall of America found the business card for 'Scott, Gang Bang Organizer' of 'Scotty GB Parties' in his parking lot," according to City Pages.
Through some light Internet sleuthing, the manager discovered there was one of Pollock's parties planned for that very night at the Bloomington, Minn., Quality Inn.
The manager called police who, according to a criminal complaint, showed up at Pollock's hotel around 3:45 a.m. on January 11.
EXPLICIT LANGUAGE AHEAD:
After handing over a $20 "donation," the undercover cops asked if they could "tag team her and do her at the same time." Pollock said they could do anything to "Wendy" that she was comfortable with though, he warned, "her sucker is a little tired."
The police report states that officers went into the room to discover "Wendy" having sex with a man while she "fondled" another man's penis. "Next to the woman on the bed was an ice bucket, about half full of condoms. There was also a garbage can next to that, filled with a number of used condoms," the report said.
The room's crowning jewel may have been the hand counter displaying the number 31. "The Defendant indicated that it was to count how many men the woman had sex with as she wanted to have sex with 45 guys [in one evening]" for her 45th birthday, according to the report.
Before his arrest, Pollock was apparently promoting his business on Twitter, Gawker reports.
The now apparently de-activated account included tweets like, "Gang Bang party in south metro mpls. Contact me if your (sic) A very hot 42 year old lady."
Bar Stool Sports suggests Pollock could have been a little more discrete:
I mean I'm no expert on gang bangs but I know this, if I'm looking to get involved in a big time f--k party, first thing on my mind is discretion. Discretion, discretion, discretion. Low key, off the books, off the radar. Just want to get in, f--k a thousand people and get out.
BEFORE YOU GO
PHOTO GALLERY
Bad Choices