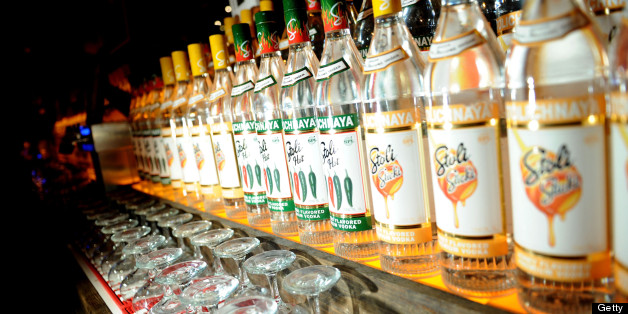 SPI Group, the Luxembourg-based parent company of Stolichnaya vodka, a well-known spirit, is taking action to distance itself from the the Russian government amid a global boycott of the country over its handling of gay rights.
The company has added sexual orientation to its employee non-discrimination policy after people all over the world began to shun the brand, according to progressive blog AMERICAblog. Global activists encouraged the boycott of all Russian-made products, including Stoli vodka, after the country recently passed anti-gay legislation and dealt with extreme violence against the LGBT community within the country.
But SPI Group CEO Val Mendeleev has taken pains to distance the company from the Russian government, recently saying that his company "has been a friend of the LGBT community and has been an opponent of the Russian government."
Despite these claims, SPI Group's non-discrimination policy previously included no clause about sexual orientation as late as July 22, according to AMERICAblog. But as of August 7, SPI Group's "Culture and People" section of their website has a new paragraph under "Employee Welfare" that reads:
SPI Group is an equal opportunity employer. SPI Group does not and will not discriminate in employment or personnel practices on the basis of race, sex, age, sexual orientation, handicap, religion, national origin.
SPI Group did not respond to a request for comment by The Huffington Post.
While the policy indicates that the parent company does not discriminate against people based on "sexual orientation," it includes no clause protecting members of the transgender community. The website also excludes any information about the benefits offered to same-sex couples compared to straight couples.
As many as 200 bars in New York are participating in the Stoli ban, and some are even taking to the streets to pour out bottles still on the shelves. The controversial Russian law in the middle of the protests imposes fines on people for holding gay rallies or giving information about the gay community to young people.
Stoli is "not a Russian company," but does employ "several hundred" of its 2,500 employees in the country, according to Mendeleev. Stoli operates a distillery in Russia and gets its ingredients from there as well.
(h/t Raw Story)
BEFORE YOU GO
PHOTO GALLERY
Most Valuable Brands