Get excited, "Boardwalk Empire" fans! There's a new Season 4 poster -- featuring Chalky White (Michael Kenneth Williams), Nucky Thompson (Steve Buscemi) and Eli Thompson (Shea Whigham) -- to get you excited for September 8.
Get a full look at the new "Boardwalk Empire" Season 4 poster below.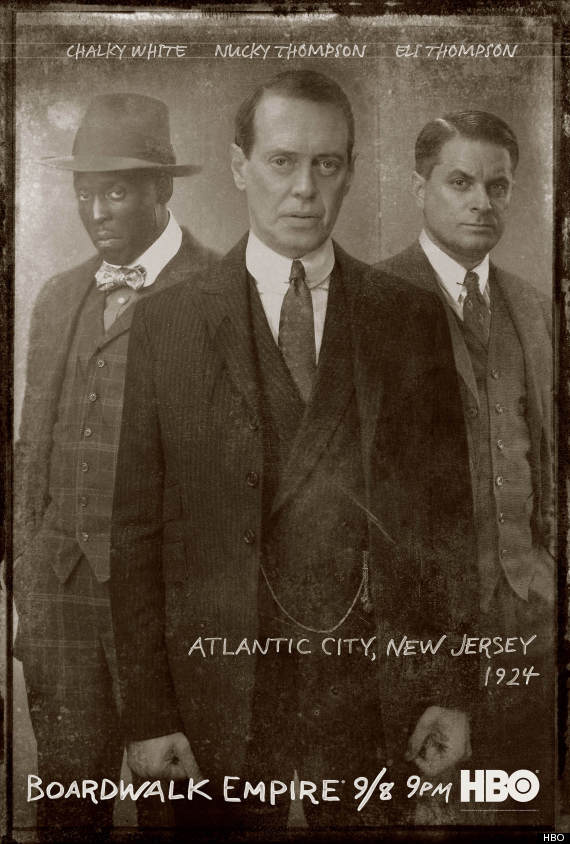 We don't know too much about what's to come in the new season, but we've gotten some glimpses with a trailer -- which showed Nucky saying he "didn't ask for trouble" -- and a teaser -- which introduced us to Jeffrey Wright's new "Doctor of Divinity" Valentin Narcisse and Rob Livingston's new wealthy businessman character Roy Phillips. Plus, a new crop of photos (below) shows Nucky chatting up Patricia Arquette's new character Sally Wheet, a "tough-as-nails Tampa speakeasy owner with connections to local gangsters."
"Boardwalk Empire" Season 4 premieres Sunday, September 8 at 9 p.m. ET.
PHOTO GALLERY
"Boardwalk Empire"