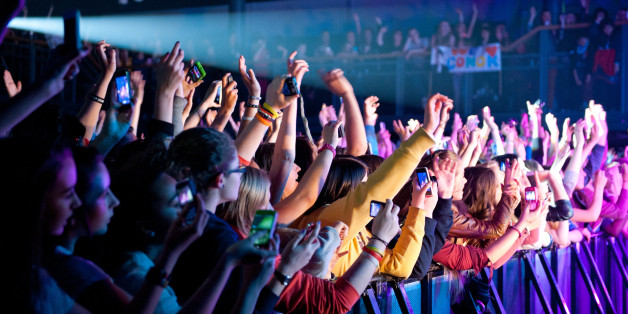 Music trends are dangerously fickle. The "it" genre could be rap or folk one week, then the next month it's moved to electronic or new soul. Thankfully, one constant remains on the radio: We're talking about boy bands.
This manufactured harmony of genius follows a simple formula. Three to five young, appealing gentlemen with groin-grinding specialties, jazz hands and fabulous hair are brought together to bless us with the gift of pubescent falsetto smoothness.
They sing, they dance and they make teenage girls lose their freaking minds. Another consistent element is the mystifying name choice. Unless they're straightforward, boy band names rarely make sense. Instead they rely on ridiculous acronyms or terrible wordplay to seem edgy, yet fail to have anything to do with music. Don't believe us? Here are a dozen examples.
12. 98 Degrees Ohio natives Jeff Timmons, Justin Jeffre and brothers Nick and Drew Lachey released their debut album in 1997. They made sweet music together, first singing with the legendary Stevie Wonder on "True To You Heart," from the "Mulan" soundtrack, then recording hits like "The Hardest Thing," "Because of You" and "My Everything" well into the millennium. Regardless, their crooning credit gets knocked down considering the logic behind their name: The guys chose 98 Degrees to describe body temperature and the feeling their music evokes. Really? The National Institutes of Health recognize 98.6 as the average human if you want to get technical. But come on. If your music is supposed to get us, well "hot," it should at least hit 100, right? New name possibility: Fever!
11. The Click Five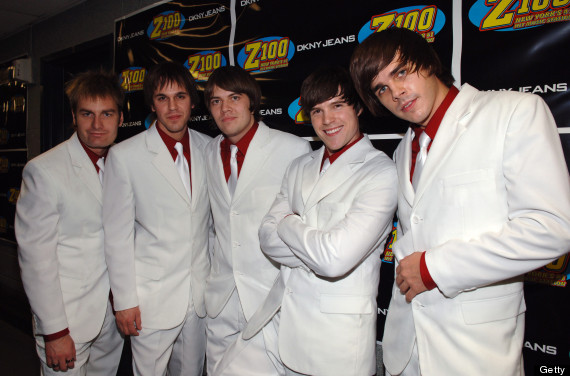 In 2005, The Click Five struck gold with their song "Just The Girl." Catchy yes, but what the hell is a click five? Maybe they're using click in the sense of singing at the same time. If they are indeed referring to their number of group members, wouldn't the correct term be clique? Then again, "clique" is more reminiscent of bitchy high school girls than cool kids (unless used in the lyrical context of Kanye or Hova). It's neither bittersweet nor does it knock us off our feet. Sorry boys.
10. Color Me Badd The early '90s were all about R&B dynamo Color Me Badd. With singles including "Do Me" and "I Wanna Sex You Up," their message was clear: These dudes made music to get in your pants. And we're okay with that. What aren't we down with? That terrible name. Apparently, the band chose it to represent racial and industry stereotypes. Our gut tells us that double "d" is nothing more than a cheesy attempt to be groundbreaking. Guys, you're singing about sexing someone up. We get it. No need for the extra oomph.
9. C-Note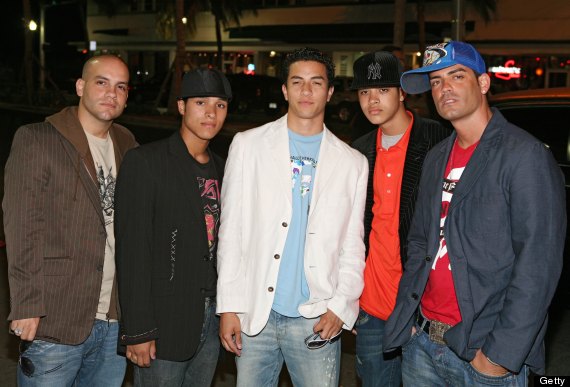 The Orlando quintet created infectious bubblegum music by incorporating Spanish influence into their dance-pop sound. We give them credit for still going strong 16 years later but we cannot forgive the name. You come across "C-Note" and immediately think pitch or key. Ha, please. This narcissistic title stands for Creating Nothing Other Than Excellence. So awful and cringeworthy.
8. *NSYNC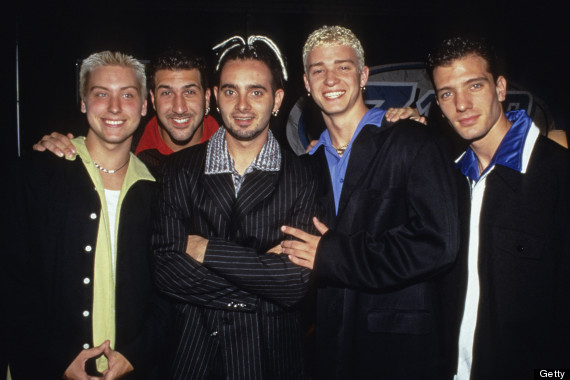 Chris Kirkpatrick, Joey Fatone, Lance Bass, J.C. Chasez and THE Justin Timberlake. Reminiscing on their glory days makes our hearts skip a beat. There are too many singles and choreographed dance moves to choose a favorite. It is a sin to question their talent but we scratch our heads over JT's mom. She took the last letter of each member's name (JustiN, ChriS, JoeY, JasoN and J.C. before Lance was in and Jason Galasso dropped out) then formed the famous acronym. Mrs. Timerblake also noted how vocally "in sync" they were. We're optimistic for a reunion despite the cheesy band title.
7. One Direction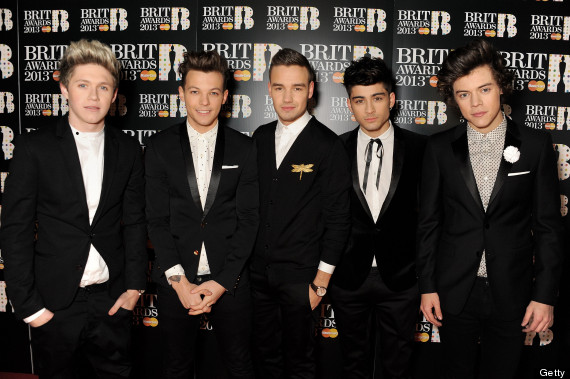 Damn One Direction. Niall, Liam, Harry, Zayn and Louis have been everywhere since their third-place finish on "The X Factor." Look Simon Cowell -- you know how to make millions off cutesy boys. But navigation has nothing to do with music. North, south, east, west. That's four, count 'em four directions. PICK ONE. Either way it has no musical relevance and will never make sense.
6. LFO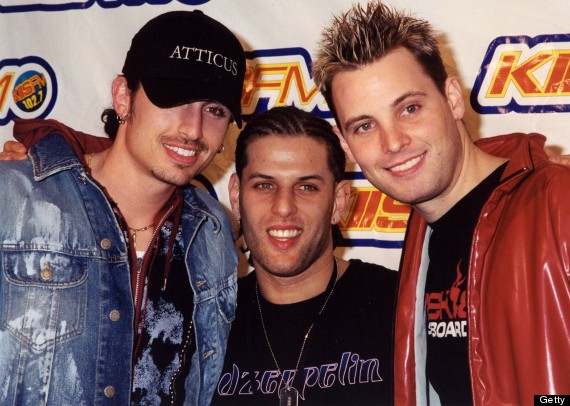 Chinese food makes us sick too, LFO. We blame the MSG. The only thing to know about the Rich Cronin (who passed away in 2010 after battling leukemia), Devin Lima and Brad Fischetti triumvirate is this: The letters stand for Lyte Funkie Ones. No, no, no.
5. O-Town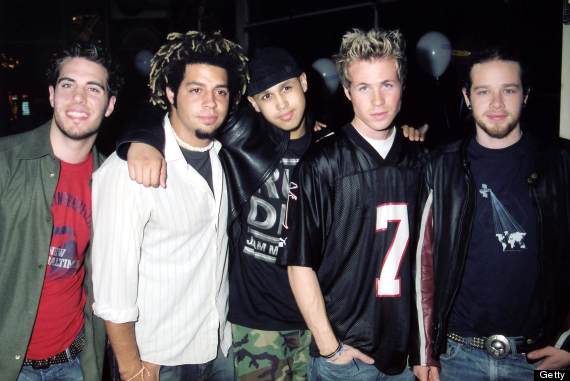 We can thank Diddy for this "Making The Band" reality TV gem. Two etymology aspects are at play here. First, the band is named after Orlando, Fla. Next, none of the musical members even hail from the city. "Liquid Dreams" and "All Or Nothing" easily get stuck in our heads. However O-Town's name makes us imagine they're on a journey, taking their fans to a certain pleasurable, R-rated cathartic destination. Think about it!
4. soulDecision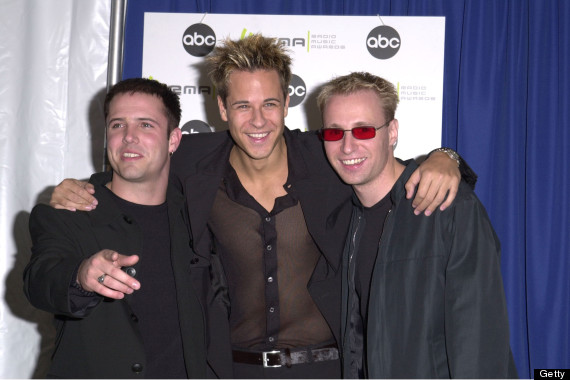 Without question, the greatest Canadian export from 1993-2005 was soulDecision. "Faded" was pure, innocent fun to us '90s kids until we realized (as is the case with almost every boy-band pop song) what those sugary sexual innuendos actually meant. The band was originally called Indecision, though naming conflicts ensued. Lead singer Trevor Guthrie and company let their manager come up with a new name and voila. Nice try but both titles are pretty weak. Guys, what are you indecisive about? Take some initiative! Do you really make decisions based on your soul? Probably not. That's why the saying is, "go with your gut." GutDecision kind of sucks though.
3. BBMak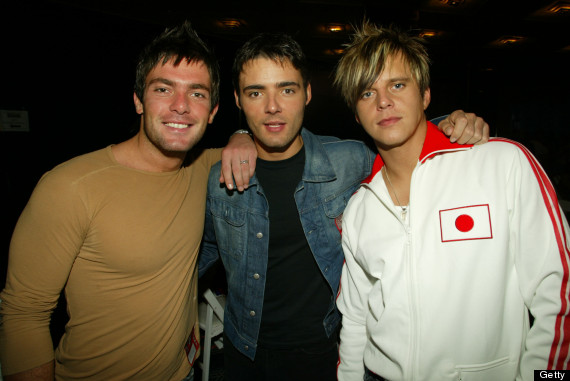 Another case of acronyms gone soft. The band took the beginning of each member's last name (Mark Barry, Christian Burns and Stephen McNally) to create the title. BBMak's smooth singles "Back Here" and "Out of My Heart (Into Your Head)" were instant chart toppers but there's something about the English trio that left us ... hungry. Is it just us or does this name make you think of McDonald's? The resemblance to "Big Mac" is too close. The guys are hunky but we'd prefer sinking our teeth into a hunk of beef upon mentioning the band. Extra sauce please.
2. Backstreet Boys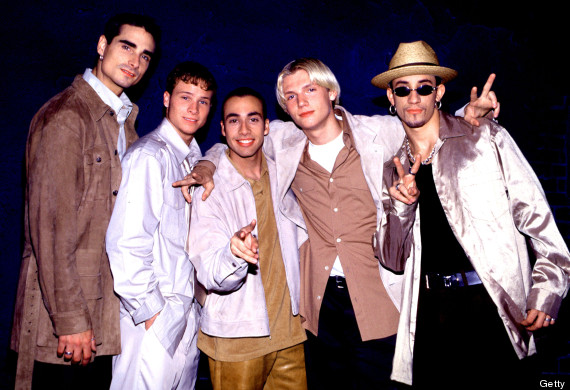 The Backstreet Boys are untouchable, musical perfection. Nick, Brian, A.J., Kevin and Howie have harmonized their way into our hearts for two decades. They've still got that spark and we love them for it. The band got their start at the Orlando, Fla., Backstreet Market before reaching world domination. Thus the name was inspired by their roots. Ehh. You'd think the best-selling boy band in history could come up with something more inventive or sexy. Again the guys are legendary but the inclusion of "boys" in the band name gets awkward when every member is over 20.
1. Westlife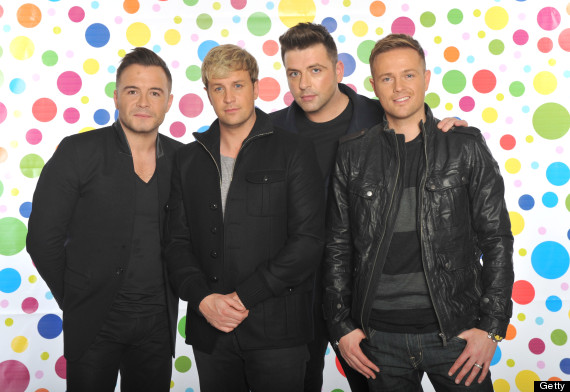 Finally there's Westlife. These Irish lads saw great success in Europe and had a one-hit wonder in the States with "Swear It Again." Possible names in the running were West Side and West High. They're likely referring to the rural western region of Ireland. Guess what? Tradition and heritage do not belong in band names. Westlife more resembles a Kanye/Kardashian spinoff than a boy band. Westlife, I'mma let you finish but you have the worst boy-band name of all time. OF ALL TIME.
BEFORE YOU GO
PHOTO GALLERY
Celebrity News & Photos