Kate Upton once admitted, "I understand why my male followers like me." But that doesn't mean the blonde bombshell likes being treated like an empty-headed object -- and she doesn't mind saying so out loud. In her new cover story for Elle's September issue, Upton opens up about the treatment she often receives as a swimsuit model:
"After my first Sports Illustrated cover, I felt terrible about myself for a solid month. Every single guy I met was either married or about to be married, and I felt like I was their bachelor present or something. I'm not a toy, I'm a human. I'm not here to be used. I am a grown woman, and you need to figure your sh*t out."
The 21-year-old model also laments the fact that she often gets treated as a "dumb blonde":
"People deal with models like they are children. They think they can pull one over on you. It's actually funny. I'm always like, 'I'm about to pull something on you, and you're so focused on thinking I'm dumb you're not even going to know.'"
And Upton, to her credit, has been sure to do just that. She's made the most of her gorgeous figure but hasn't veered into territory she hasn't wanted to. ("Fashion shows were just never part of my goals," she frankly admitted.) She also gracefully held her own when a Victoria's Secret Fashion Show casting exec insulted her look ("too-blond hair and that kind of face that anyone with enough money can go out and buy"), saying, "It's all good -- she can think that, I can think whatever I want to think about her."
And, for what it's worth, Kate enjoys posing in swimsuits ("I mean, listen: I like my bikinis very small," she told Esquire). But that doesn't mean men should get to treat her like a "bachelor present," a toy or a dumb blonde when she's wearing them... and we're glad Kate knows it.
Check out snaps from her gorgeous Elle cover shoot, photographed by Carter Smith, and see more at Elle.com.
PHOTOS: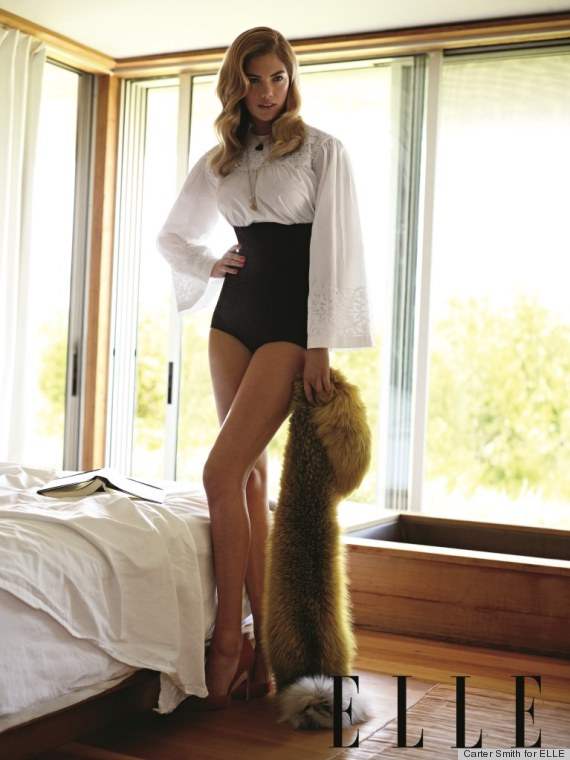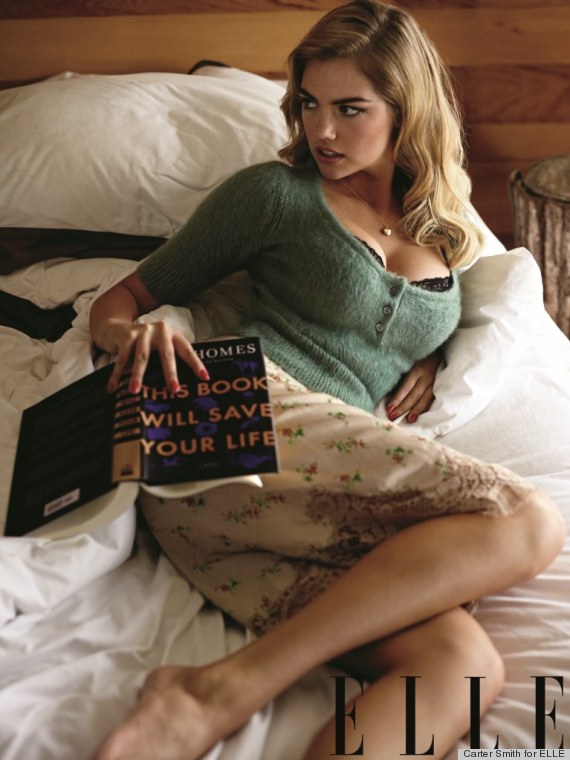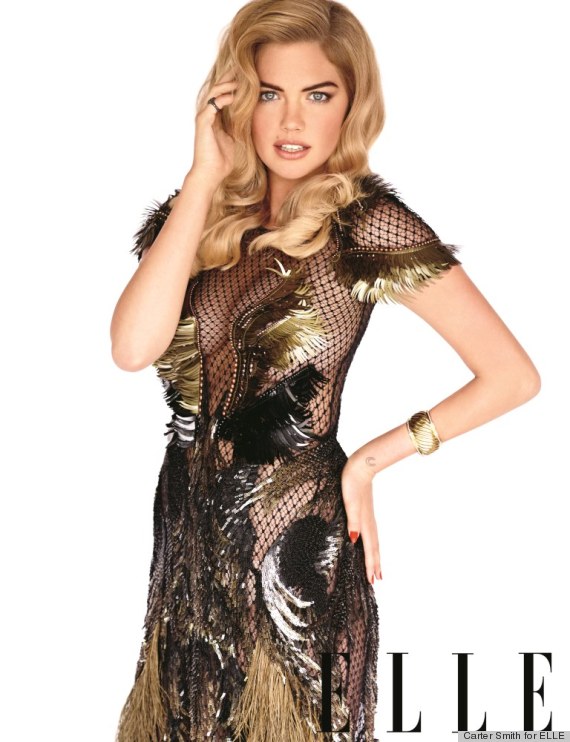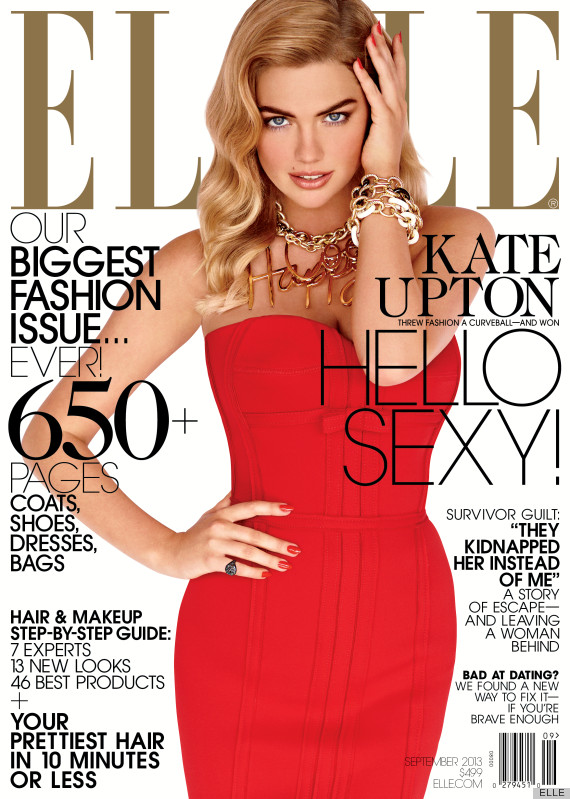 WATCH:
We love Kate:
PHOTO GALLERY
All Things Kate Upton
Want more? Be sure to check out HuffPost Style on Twitter, Facebook, Tumblr, Pinterest and Instagram at @HuffPostStyle.