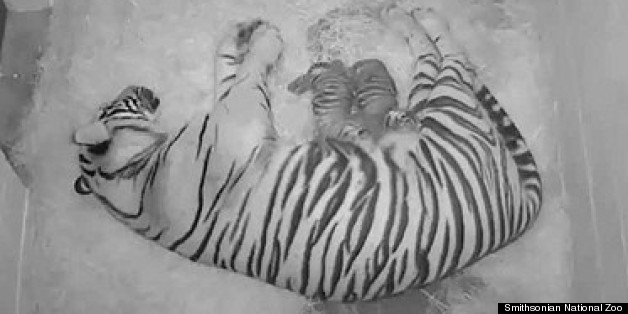 Get ready to say "awww."
Ready?
1.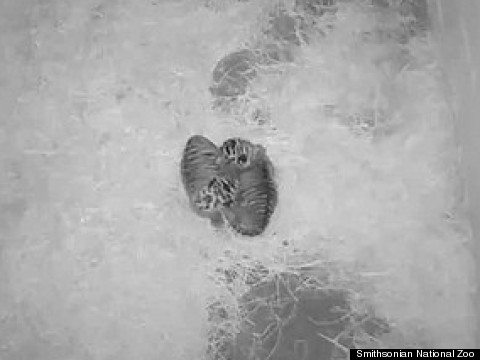 2.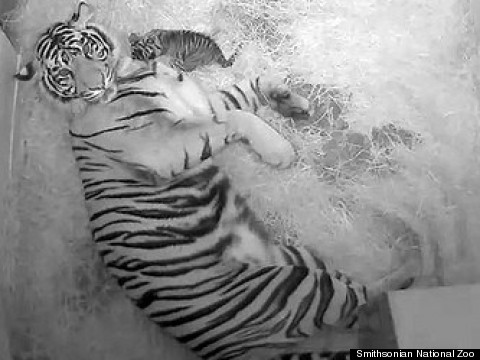 3.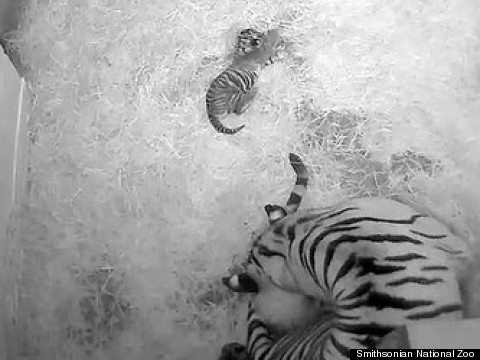 4.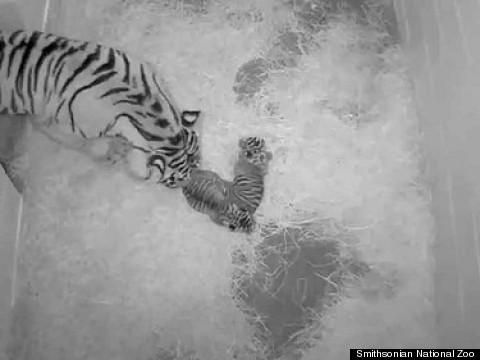 5.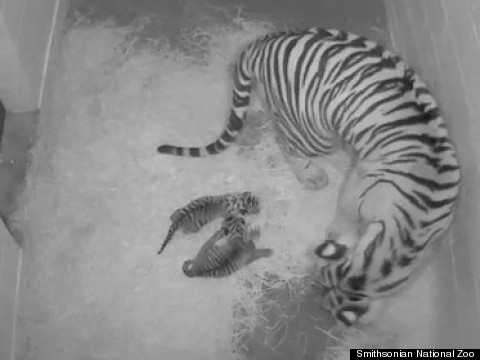 6.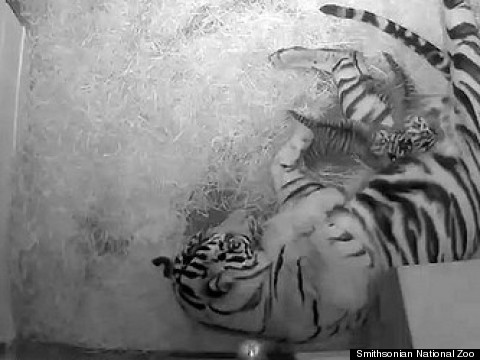 7.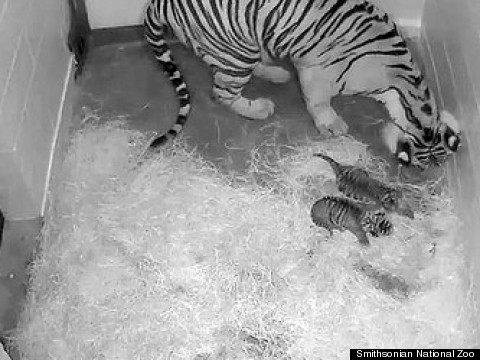 8.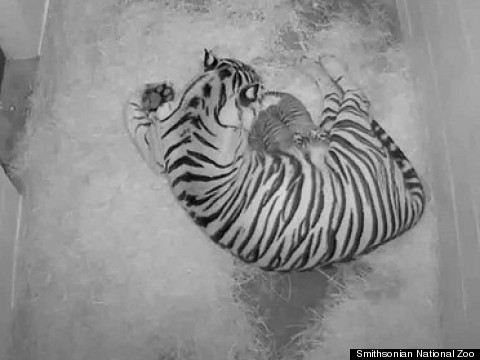 Two Sumatran tiger cubs were born August 5 at the Smithsonian National Zoo in Washington, D.C.
Here's a peek at the double cuties in action:
The cubs' arrival was heralded on the zoo's Twitter account Thursday morning:
If you've been glued to the panda cams watching Mei, jump over to the tiger cams: We have 2 brand-new cubs! #CubWatch http://t.co/4DLUks8AaV

— National Zoo (@NationalZoo) August 8, 2013
The birth is especially good news because Sumatran tigers are critically endangered; fewer than 400 now exist, according to the World Wildlife Fund.
This is mom Damai's first litter of cubs, says the zoo, although she and 12-year-old male tiger Kavi have "bred several times from December 2012 through mid-April of 2013."
On Tuesday, Damai left her little ones to eat, which the zoo noted "is a good sign! It means she feels comfortable."
The yet-unamed cubs won't go on exhibit until late autumn but cub watchers can follow their activity via a live tiger cub cam.
One thing's for sure: they certainly give the National Zoo's 11-week-old fishing cat Wasabi a run for his money in the purr-fectly adorable kitties department!
BEFORE YOU GO
PHOTO GALLERY
National Zoo Moms and Babies