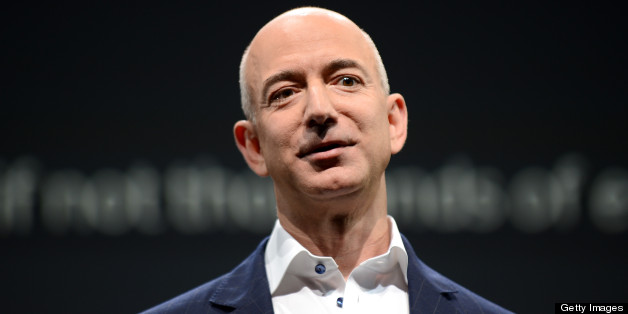 Chinese state media agency Xinhua found itself with egg on its face again on Wednesday after it reported a satirical piece about Jeff Bezos accidentally buying the Washington Post online as true.
The news outlet picked up the New Yorker's Borowitz Report, which joked that Bezos had been browsing the Post website when he accidentally clicked and purchased the newspaper. Xinhua translated the column and ran it in its international news section, according to the Hollywood Reporter on Thursday.
"I guess I was just kind of browsing through their website and not paying close attention to what I was doing," the piece quoted him as saying. "No way did I intend to buy anything." It continued, "Mr. Bezos said he had been oblivious to his online shopping error until earlier today, when he saw an unusual charge for two hundred and fifty million dollars on his American Express statement."
It also took a jab at Amazon, saying that Bezos was having trouble undoing his purchase and had been on the phone with customer service for most of the day.
On Monday, it was announced that Bezos (intentionally) bought the Post for $250 million. The sale prompted shocked reactions from Post staffers and other media insiders.
Earlier this week, Xinhua made another huge blunder when it ran photos claiming to show an execution of a female prisoner in the United States. The photos were actually taken a fetish porn website.
BEFORE YOU GO
PHOTO GALLERY
25 Biggest U.S. Newspapers In 2012