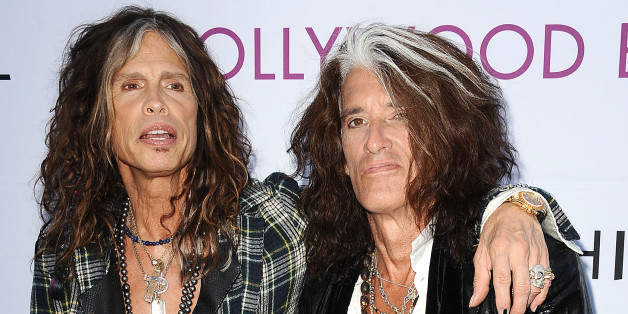 Some of the most famous rock songs of all time were composed while the artists were on drugs -- or waiting for drugs, as was the case with Aerosmith.
Steven Tyler reveals in a new blog post that the band wrote the 1977 hit "Walk This Way," which was later remade as a collaboration with Run-D.M.C., while awaiting a cocaine delivery. (The drug was prolific throughout the 1970s rock world, with notable heavy users also including Stevie Nicks, Rod Stewart, Ozzy Osbourne and Keith Richards.)
"We were all waiting for a load of blow to come," Tyler writes in a new blog for NME. "[Guitarist] Joe Perry was onstage and I ran up onstage and starting jamming with him. Who knew that from jamming with Joe, it would become so big and do what it did?"
Head over to NME to read Tyler's full blog post, in which he talks about "those f---ers Run D.M.C." and whether he'd return to hip-hop.
BEFORE YOU GO
PHOTO GALLERY
Possible LSD References In Music