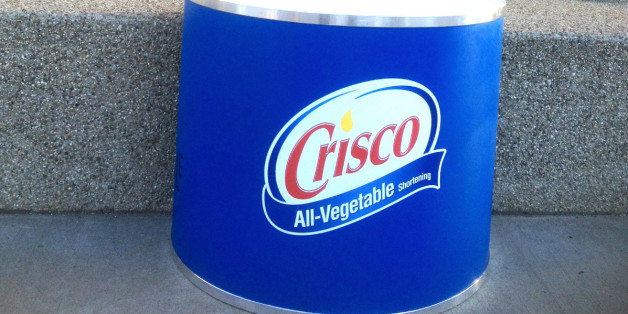 When Detroit filed for bankruptcy, some protested. Some prepared lawsuits. Some wrote think pieces. Others had more creative responses, like the artist who installed a giant can of Crisco under a famed sculpture of a fist.. to ease the pain of bankruptcy.
A few didn't quite catch on to the explicit connotations of a large fist hovering above the pretend vat of vegetable shortening placed downtown by Jerry Vile, who is most known around town for organizing the popular, annual erotic art exhibit "The Dirty Show." But plenty others were amused or offended by the work, and the city itself reportedly removed it from the street the same day it was installed.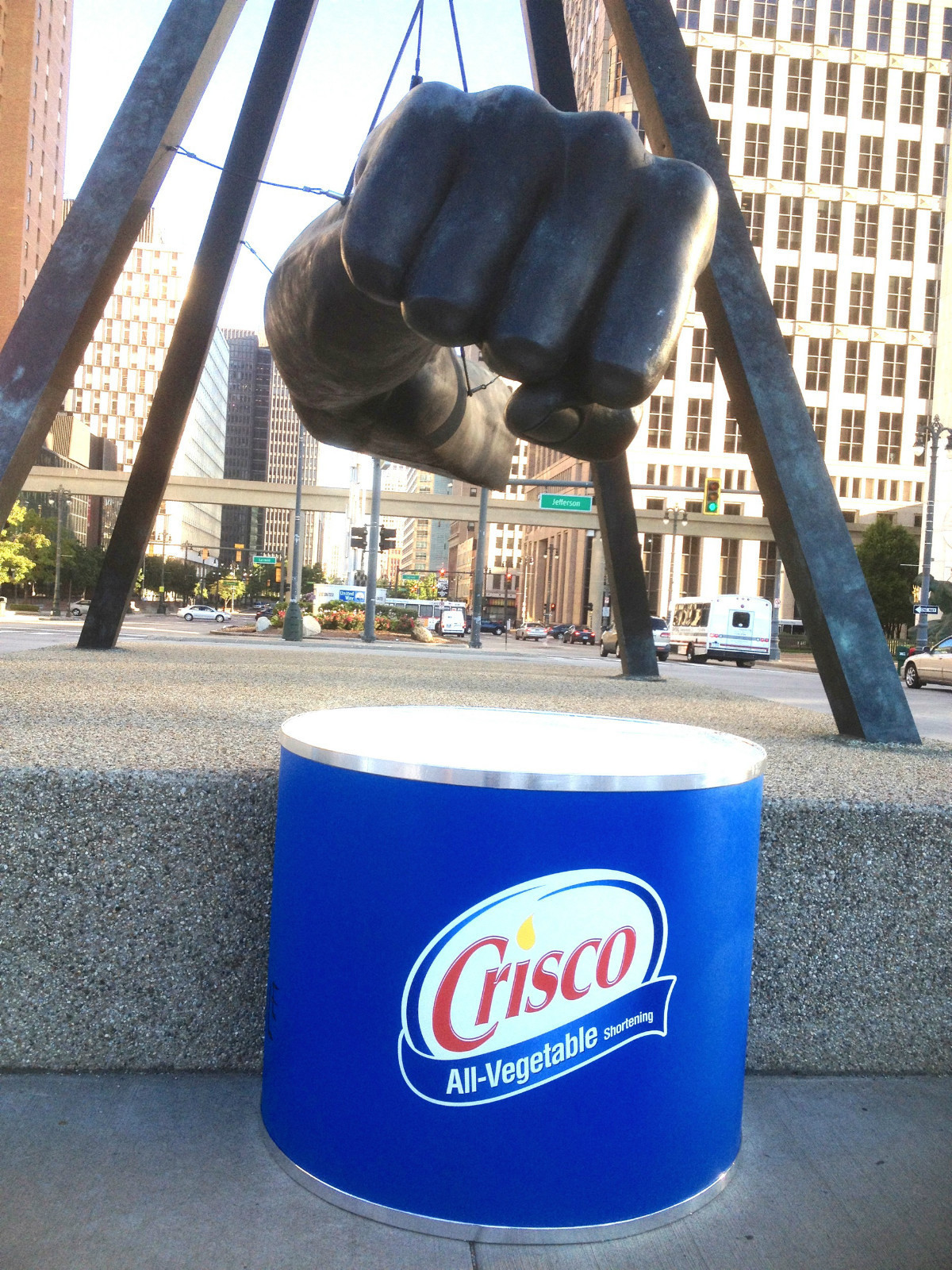 But Vile is still intent on making an offering to the city. Since Detroit didn't want the art piece itself, he is selling the Crisco Fist (actually titled "Vessel of Hope") on eBay and planning to donate the money to the city or a charity focused on youth if the administration turns him down.
"This piece represents my peaking as an artist," Vile wrote in the eBay listing. "I am most likely never going to be able to do anything that gets the kind of attention or hits the nerve that this did. I guess I should thank the City Of Detroit for going bankrupt, but somehow that just doesn't sound right."
Bids for the piece have climbed above $700 since going up for auction Thursday, and bidding will continue until August 14. Vile sees the piece as a perfect addition to a home, museum or anywhere, really:
Up for bidding is a one-of-a-kind signed genuine sculpture installation by renowned Detroit area artist Jerry Vile (me), titled Crisco Fist (the Vessel of Hope) and donated to the city of Detroit. It is possibly the best investment you will ever make. Perfect for any home, business, loft, work space, museum, nite spot or tourist attraction, it was created in July 2013 so it is less than a month old. If you look for newness in large street pop art then this is for you. I must reveal it was damaged by City Workers- there should be some photos who rolled it away about 6 - 7 hours after it was introduced to the world. This can be easily fixed HOWEVER, it is part of its history and I believe it makes it more important as a great work of art.
And, it must be said, the eBay listing does not include the fist itself -- that's the "Monument to Joe Louis," a cherished city sculpture based on the boxer's hand and created by Robert Graham.
UPDATE: August 11 --The original listing for Jerry Vile's "Crisco Fist" sculpture has been removed, and the item has been re-listed. Bids reached over $500 as of Sunday.
BEFORE YOU GO
PHOTO GALLERY
Moving Image 2013: The Year's Best Photos