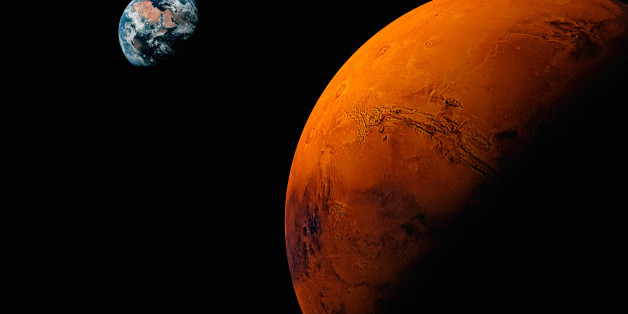 More than 1,100 haiku will be headed to Mars on board a NASA spacecraft later this year, thanks to the creativity of thousands of earthlings who have waxed poetic on the wonders of the red planet.
The hundreds of haiku were part of a contest, sponsored by the University of Colorado Boulder, which asked the public to "submit haiku poetry relating to NASA's upcoming MAVEN mission to Mars," according to the university website. Slate reports that more than 12,530 entries were sent in from all around the globe throughout a two-month span.
"The contest has resonated with people in ways that I never imagined," MAVEN Education and Public Outreach leader Stephanie Renfrow said, according to a University of Colorado Boulder news release. "Both new and accomplished poets wrote poetry to reflect their views of Earth and Mars, to share their feelings about space exploration, to pay tribute to loved ones who have passed on and to make us laugh with their words."
British blogger Benedict Smith clinched first place with this interplanetary doozie:
It's funny, they named

Mars after the God of War

Have a look at Earth
American poet Vanna Bonta made the top 5 with this gem:
Thirty-six million

miles of whispering welcome.

Mars, you called us home.
The spacecraft for MAVEN -- an acronym for the Mars Atmosphere and Volatile Evolution mission -- arrived in Florida last week, the Denver Post reports. It is scheduled to leave for the red planet in November.
In addition to the batch of haiku, the craft will also be carrying many names and messages, also submitted by members of the public, to Mars. People can continue to submit their names and messages online until Sept. 10.
"The Going to Mars campaign offers people worldwide a way to make a personal connection to space, space exploration, and science in general, and share in our excitement about the MAVEN mission," said Renfrow, according to a NASA media release from earlier this year.
Read more entries at the University of Colorado Boulder website.
BEFORE YOU GO
PHOTO GALLERY
Curiosity: Mars Science Laboratory's Rover