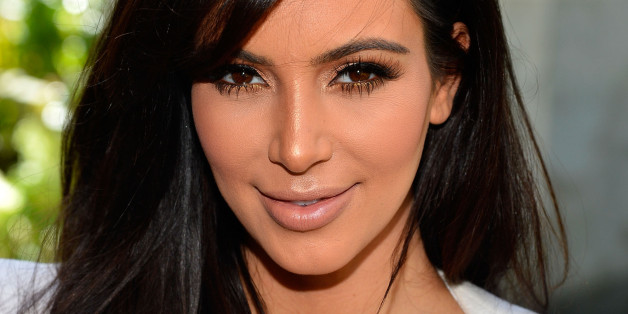 Kim Kardashian has been hiding from the public since the birth of her daughter in June, but a new report claims she has been filming "Keeping Up With the Kardashians" while staying at her mother's house.
RadarOnline.com alleges cameras have been "a constant presence in [Kris Jenner's] house since Kim and Kanye brought North home from the hospital. Kanye has been angry about the intrusion, but Kim is contractually obligated to film."
"KUWTK" was renewed for three more seasons last year, meaning it will continue through 2015. The family was allegedly paid $40 million for the deal and that means the new mama does still have some work to do.
"The baby hasn't been filmed close up, but has been captured at a distance while Kim has been holding her," the source told Radar. "North's temporary nursery has also been filmed, when Kanye wasn't around. There is no doubt that Kim would want to have North appear on the show, if Kanye wasn't so opposed to it. She is a great mom, and totally devoted to her baby."
A rep from E! could not be immediately reached for comment.
Whether or not North will ever make a real appearance on the reality show isn't clear. Back in January, Kardashian told Jimmy Kimmel that she "doesn't think" her daughter will be an E! star.
"When the baby is old enough and she or he decides that's what they want to do, then that will be a decision," she explained. "From the start, as of now, that's just a personal choice that Kanye and I have made. We're going to try to keep it as private as possible."
The 32-year-old has been a little less camera-shy recently. On Wednesday, Kardashian came out of hiding in a three-second video posted to her Keek account. Last week, she was seen in a pre-recorded video message on Kris Jenner's talk show, that some dubbed a "bulls**t" ratings ploy.
BEFORE YOU GO
PHOTO GALLERY
Kim Kardashian's Baby Bump