When Lefty arrived at Atlantic Animal Hospital, she'd just been hit with a bullet.
Four intruders had entered the pit bull's family's house in the middle of the night on July 22, DelmarvaNow.com reported. One suspect allegedly tried to shoot her "dad," but Lefty jumped in the way and the bullet hit her instead.
"She went straight for him," Dr. Michele Leatherbury, owner of the hospital in Accomac, Va., told the website.
Lefty suffered bleeding in her right, front shoulder, where her muscles had been torn. Her humerus bone was also shattered. Doctors decided she needed to have her leg amputated, but because her family -- whose names were not released -- had been robbed, they could not afford all of the expenses.
That's when the hospital took to Facebook.
"If you could help her and her family pay for some of her surgery expenses, they would be so grateful," the hospital wrote on July 25. "They want to get her home as soon as possible because the children are very afraid without her.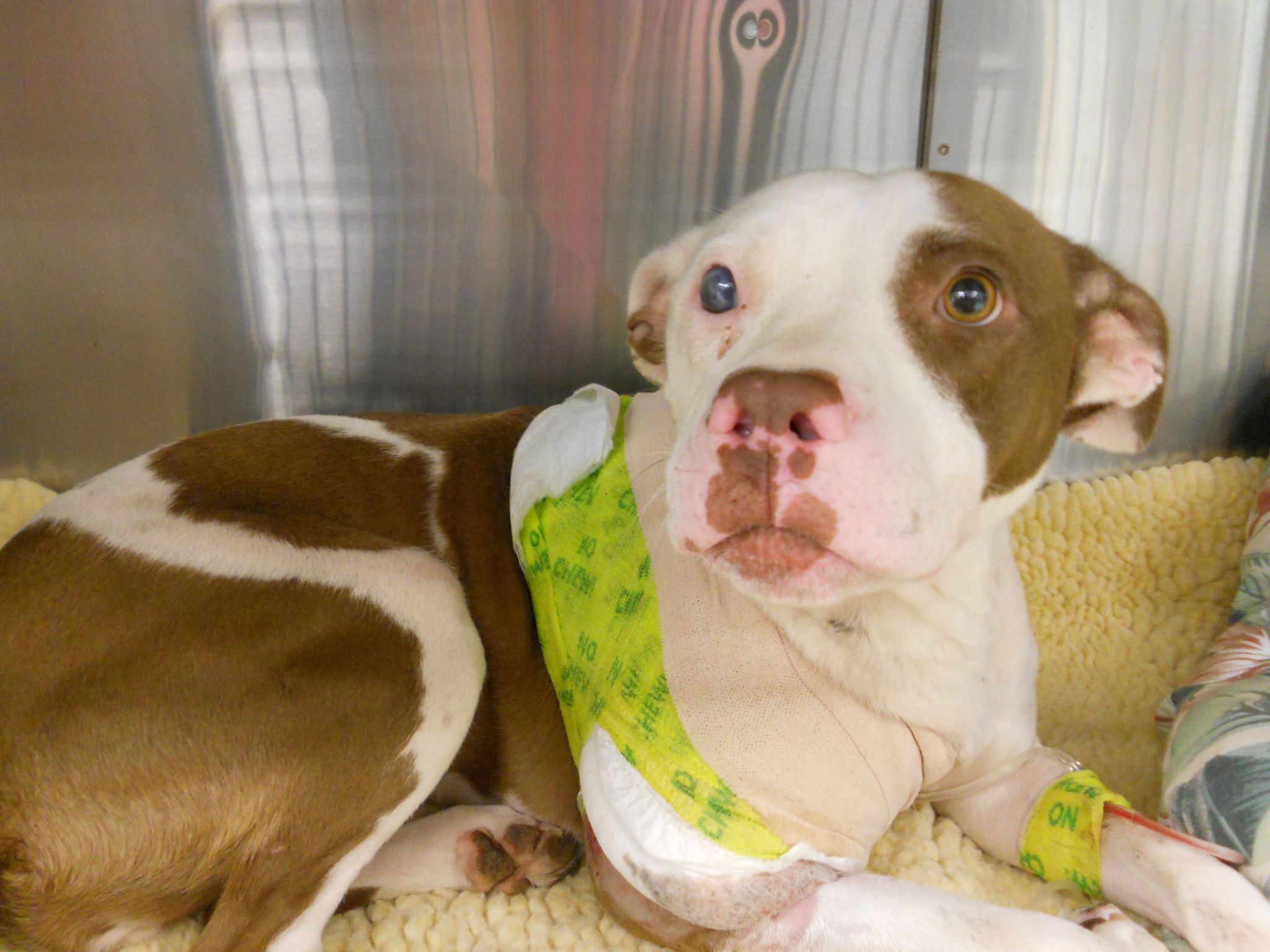 The Facebook post received more than 4,000 shares. In one day, the community raised nearly 75 percent of the costs, according to the hospital. Lefty had her surgery, and on July 26 -- the day after the amputation -- the hospital posted a video of her walking around the yard.
"Lefty is doing amazingly well!" the hospital wrote. "Today she is trotting around like she's been a 3-legged dog her entire life!"
On July 29, when the dog was scheduled to be discharged, a Facebook update announced that incoming donations had covered almost 100 percent of the medical expenses.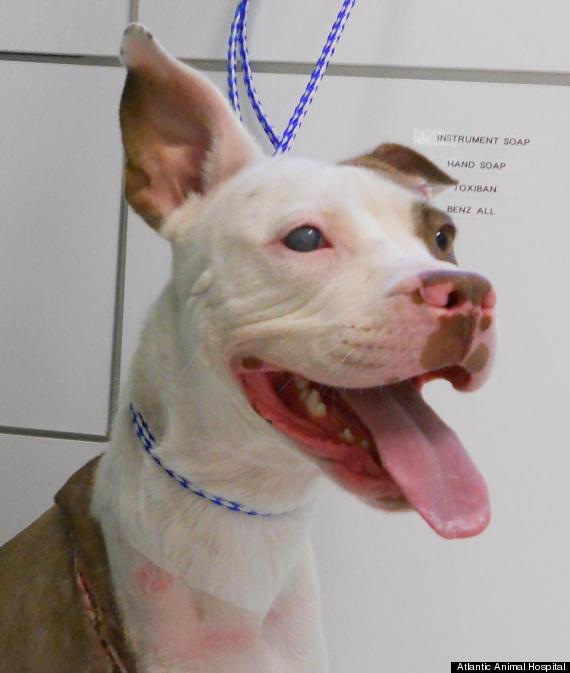 And by Tuesday, Lefty was all smiles and ready to have her sutures removed.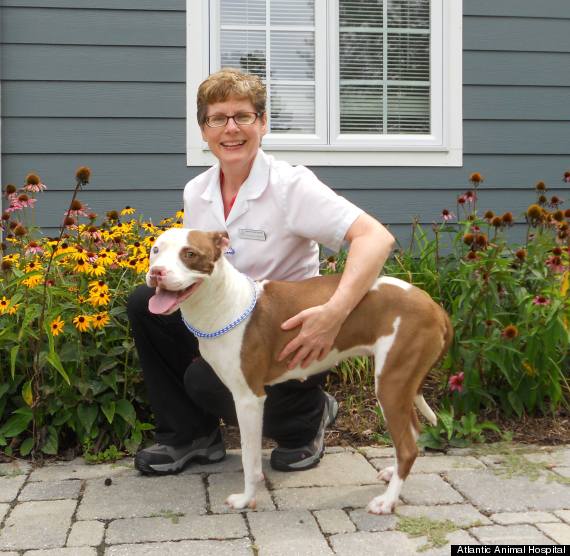 According to DelmarvaNow.com, police are still investigating the alleged shooting.
H/T The Daily Mail
BEFORE YOU GO
PHOTO GALLERY
13 Awesome Animal-Human Reunions