 Amy Poehler, Mindy Kaling, Bill Hader, Lewis Black and Phyllis Smith will lend their voices to "Inside Out," a new Pixar film from "Up" director Pete Docter that the studio will release on June 19, 2015. The cast was announced at the Disney D23 Expo in Anaheim on Friday afternoon.
The film, whose title was revealed back in June by BuzzFeed, takes place inside a young girl's mind, focusing on emotions like Joy (Poehler), Disgust (Kaling), Anger (Black), Fear (Hader) and Sadness (Smith). More on the plot, via BuzzFeed:
The young girl, Riley, has her own world, and then the world inside her brain is a second setting. It has a control center — think of something like The Truman Show — and then massive areas throughout the brain, from imagination (it looks like a film studio) and abstract thought (it looks abstract!) and even memory, which looks like something out of Blade Runner's setting.
Disney and Pixar also released a photo from "Inside Out," featuring the characters voiced by Hader, Smith, Poehler, Kaling and Black. Click the image for bigger: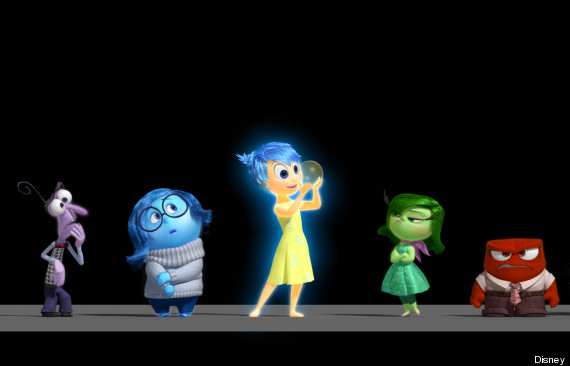 In addition to "Inside Out," Pixar is keeping Hader busy. The actor also features in "The Good Dinosaur," which Pixar will release on May 30, 2014, and had a smart part in "Monsters University."
In other Pixar news: Diane Keaton has joined the voice cast of the "Finding Nemo" sequel, "Finding Dory." She'll play Dory's mother, with Ellen DeGeneres reprising her now title role. (Eugene Levy is the voice of Dory's father.)
PHOTO GALLERY
BEFORE YOU GO
Ranking Pixar Characters
PHOTO GALLERY
Ranking Pixar Characters