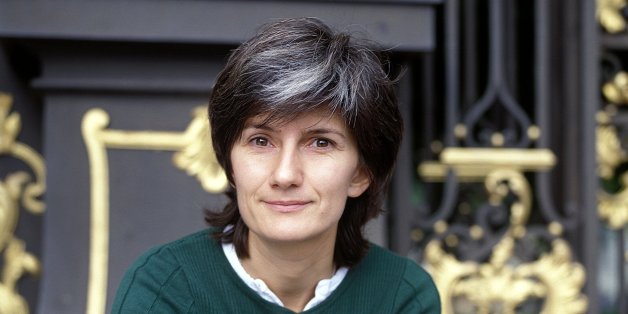 The world is obsessed with other people's sex lives. It's a fact that entire multi-billion dollar industries count on. But the one thing people find as fascinating as other people having sex? When they deliberately don't -- something author and senior fashion editor of French Elle, Sophie Fontanel, recently discovered firsthand.
Fontanel's 12th book, L'Envie (which will be released in English on Aug. 13 under the title The Art of Sleeping Alone) makes the case for women to resist societal pressures to have sex and choose celibacy if it makes them happy. Fontanel herself had a positive experience with celibacy for 12 years in her late 20s and 30s. "I spent the first 10 years of my adult life having, frankly, disappointing sex," she told the Telegraph on April 7th. It took taking a skiing trip alone to make Fontanel realize she was happier celibate than having unsatisfying sex.
And it turns out Fontanel is not the only one satisfied with celibacy. L'Envie immediately sold 150,000 copies in its first few weeks on shelves. In a recent interview with New York Magazine's The Cut, Fontanel recalled that:
As soon as my book came out in France, a lot of people -- a huge amount of people -- began to say that they had the same experience. A lot of women, but a lot of men as well. I had a lot of people tell me that they've had the same experience as me, but they haven't been able to tell anyone.
She also experienced quite a bit of backlash as others attempted to justify her celibacy, refusing to believe it was a choice. She told The Telegraph:
People talked a lot about my physical imperfections. They'd say things like, "Maybe you're not so young and beautiful, and that's why nobody wanted to sleep with you." But I wasn't saying that nobody wanted to sleep with me. I was saying that I didn't want to sleep with anyone.
Ultimately, Fontanel says her goal is to present the idea of celibacy as a sexually liberated choice -- for women and men. So what's her advice for those considering celibacy? Trust and listen to yourself. She advised readers of The Cut:
I recommend being true to yourself. If you are making love and you're disappointed, then stop. Recover your freedom. Don't be afraid of being single, and don't be afraid of being single for a long time. I don't believe that the more you have having sex, the more you want to have sex, or the more you are having sex, the better you are at it. I think it's the more you want to do it, the better you will be. You're not going to forget how to make love, you know? You never forget it. But when you have waited a long time and you return to sexual activity, it's very amazing because everything is new.
BEFORE YOU GO
PHOTO GALLERY
The Best And Worst Moments In Sex, 2012