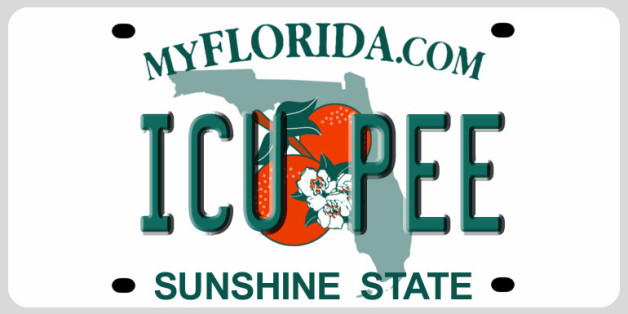 So it's only fitting that the state's vanity license plates reflect the people that give HuffPost Weird News all its great stories. Many of the most ridiculous license plate ideas get rejected, but luckily for us, the Sun Sentinel got a list of all the ideas that weren't allowed by the state.
They include: ADULTERY, CAML TOW, LUV HOES, and MOR SEX. They make us happy to know that somebody went into their local department of licensing and wrote on a piece of paper, with a straight face, that they wanted "MOASS" on their license plate.
Check out the slideshow below for a few examples.
PHOTO GALLERY
Rejected Florida License Plates