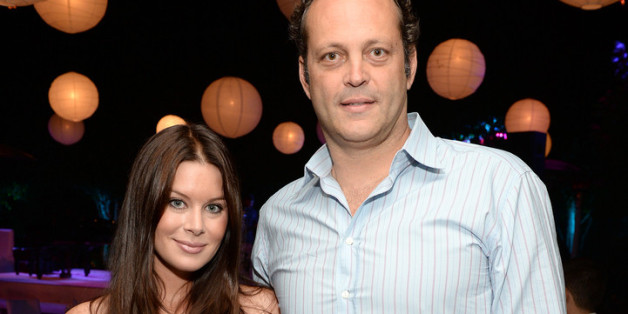 Congratulations go out to actor Vince Vaughn and his wife Kyla Weber on the birth of their second child, a baby boy by the name of Vernon Lindsay.
The boy, born August 7 in a Los Angeles area hospital, joins the couple's daughter Locklyn Kyla, who is 2. According to People, the infant was named after Vaughn's father.
Back in April, the happy father broke the news of his wife expecting on "The Ellen DeGeneres Show," saying this is the first he's spoken publicly about the pregnancy and adding "we're very excited." Vaughn and Weber have been married since January 2010.
While in reality he is now a father of two, on screen things are a bit exaggerated, as Hollywood goes. According to the Los Angeles Times, Vaughn is set to appear in the upcoming film "Delivery Man," where plays a man who learns that he has fathered 533 children over two decades via his donations to a fertility clinic.
BEFORE YOU GO
PHOTO GALLERY
Celebrity Babies 2014