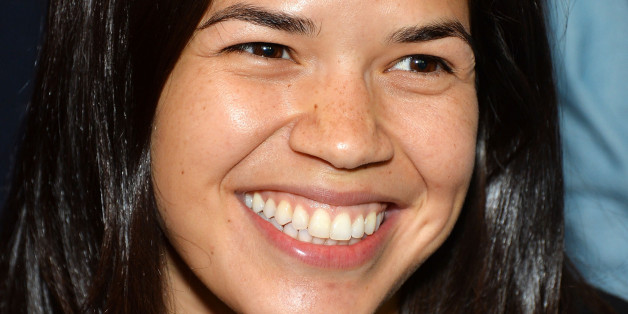 By Michael Lopez

If you haven't started following America Ferrera on Twitter, do it now. The ex-Ugly Betty star is always promoting fantastic causes and this past week, she lent her support to the Peace First Prize campaign.
Peace First is an nonprofit which awards $50,000 grants to young people making a difference in their communities. Connected with orgs like Big Brothers, Big Sisters and the Boys and Girls Club of America, it's making great strides to promote positive change.
America did her part to spread the word, Tweeting contest links to her 45,000 followers and promoting the Peace First semi-finalists.
"These kids r amazing," she wrote. "Amazing group of semi-finalists for the #PeaceFirstPrize."
And that's not all Ferrera's been Tweeting about. Over the past few weeks, she's sent out informative posts about gay marriage, immigration reform and the Familia es Familia organization.
Read more Blogamole's News and Chisme here.
BEFORE YOU GO