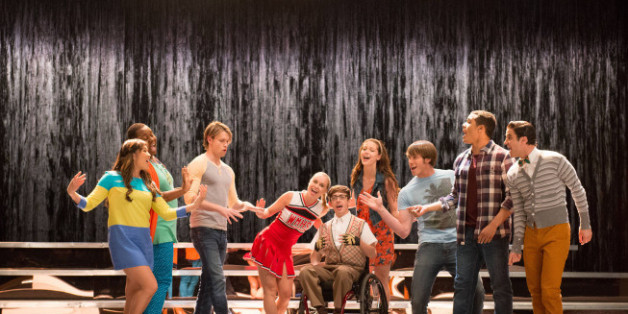 "Glee" is on fire: In addition to having two more seasons in the works, Fox co-head Gary Newman let it slip that the Ryan Murphy-created musical series is headed to the stage.
"We launched a live stage business with a sold-out arena concert tour in 2011, and now a live stage musical is in the works," Newman said at the first Investor Day for parent company 21st Century Fox, according to The Hollywood Reporter. "And two more seasons of the show were ordered by Fox."
Although the network is going through with Seasons 5 and 6, which were ordered in April, the recent death of star Cory Monteith (Finn) -- who passed away in July due a toxic mix of heroin and alcohol -- presented a struggle for the writers.
But at the Television Critics Association 2013 Summer Press Tour, Fox Entertainment president Kevin Reilly opened up about how Monteith's character would be written out of the show.
"The third episode will deal with the Finn Hudson character being written out of the show," Reilly said. "That episode will deal directly with the incidents surrounding his death and drug addiction … Ryan Murphy is going to film PSAs with the cast, as cast members, as friends of his, they're going to speak directly to the audience [about Cory] ..."
Reilly added that Lea Michele, Monteith's girlfriend, has been "the most extraordinary human being and a pillar of strength throughout."
For more on "Glee" and Ryan Murphy, head over to THR.
"Glee" Season 5 premieres Thursday, Sept. 26 at 9 p.m. ET on Fox.
PHOTO GALLERY
Glee Episode Stills