Joe Markovitch is very thankful for the help of a Black Lab who saved his dog Bagels from drowning last week.
Markovitch told Global News that he'd taken his 12-year-old Border Collie to Kits Beach in Vancouver, Canada, where he loves to swim, but a game of catching sticks and balls took an unexpected turn. He explained that Bagels picked up a 5-foot-long stick and ran into the water, but this time it was "just a little too big."
The dog was pulled out by the current and just kept swimming farther out to sea. Markovitch says that he jumped in the water after him, but someone else was already on the case.
"I feel a bump to my shoulder as a large black lab passes me, on his way to Bagels where then he grabs the other end of the stick, still in Bagels' mouth and swims with stick and my dog in tow all the way back to shore (sic)," Markovitch said in a Facebook post.
"I haven't seen anything like it before," he told Global News.
The story reminds us of the adorable Golden Retriever puppy who was rescued from drowning by its mother in a backyard pool back in 2012.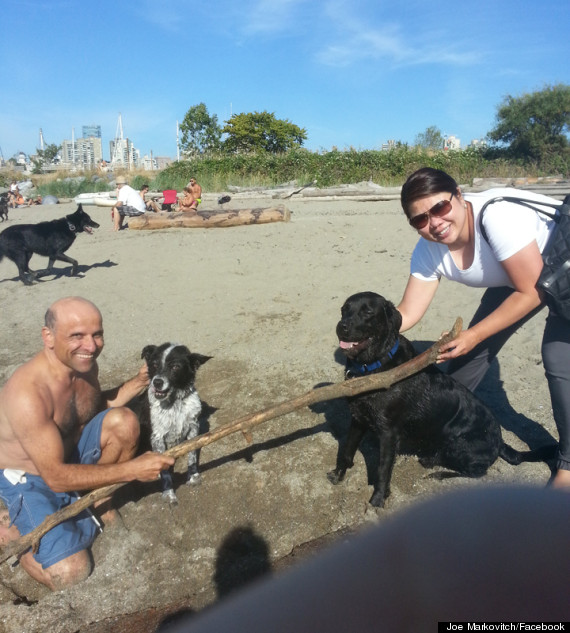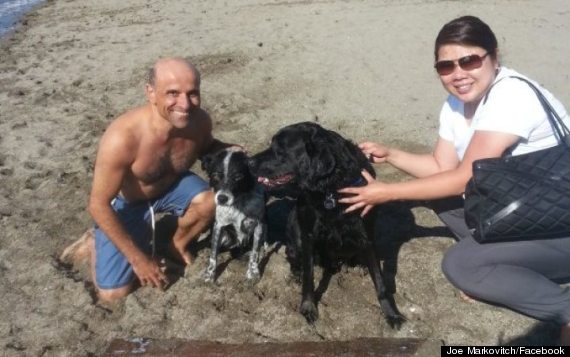 BEFORE YOU GO
PHOTO GALLERY
Animal Moms