Hundreds of hot-air beauties took to the skies over the weekend at the annual International Balloon Fiesta in Bristol, England.
Half a million people came to ogle balloons during daily "mass ascents." The Fiesta also set up campgrounds so visitors could snuggle in sleeping bags and watch magical, glowing balloons take flight during after-dark nightglows.
Check out some photos from the event.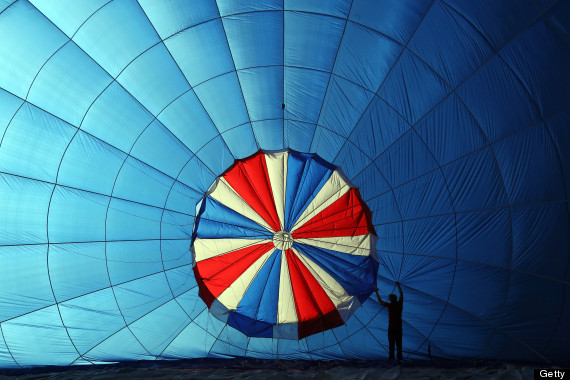 A balloon is inflated at the Ashton Court estate in Bristol, England. Due to the wind conditions, there was a less than expected number of balloons taking part in the early morning first mass ascent of the four-day Fiesta. (Matt Cardy / Getty Images)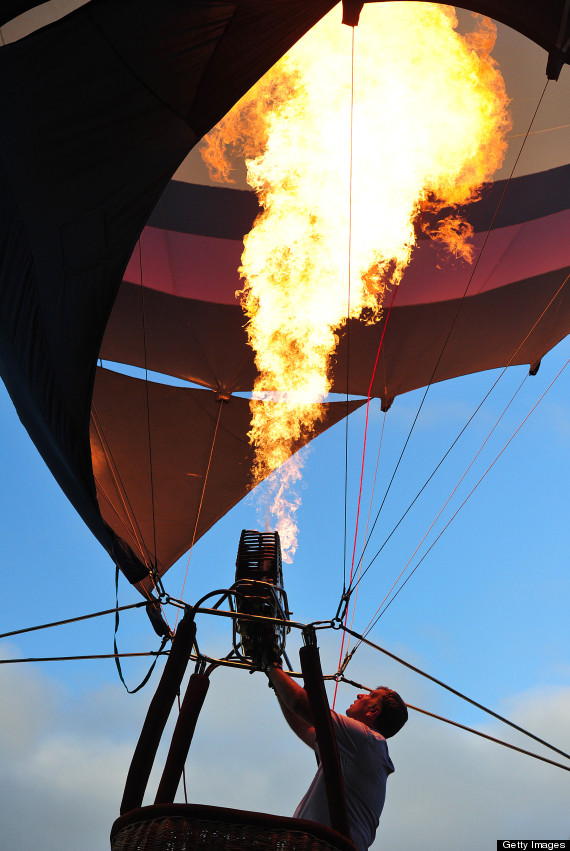 A balloonist takes part in the Festival. (Carl Court / AFP / Getty Images)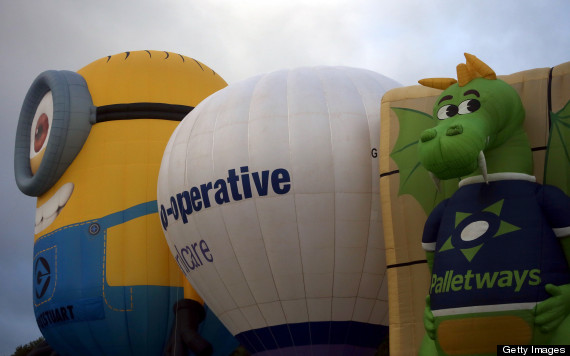 Balloons are inflated and tethered at the Ashton Court estate. (Matt Cardy / Getty Images)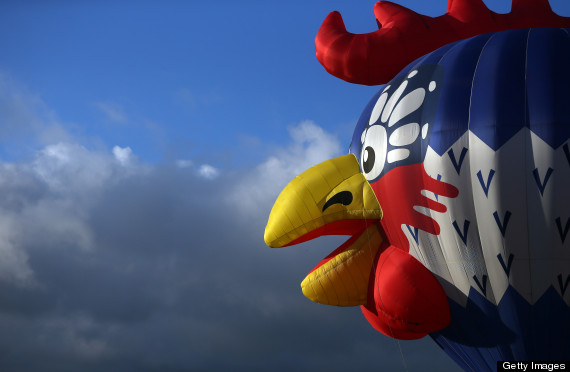 A balloon in the shape of a cartoon bird is inflated and tethered. (Matt Cardy / Getty Images)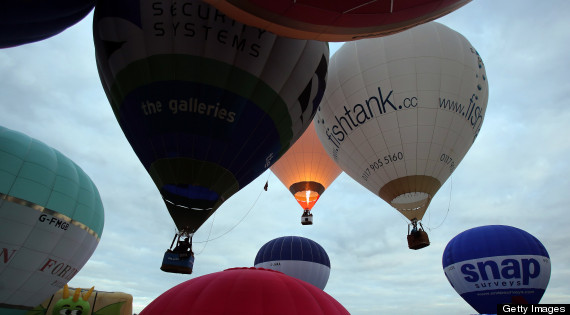 Hot air balloons take to the sky over Bristol as they launch from Greville Smythe Park, close to the city centre. (Matt Cardy / Getty Images) Hot air balloons passing over the city of Bristol. (Press Association)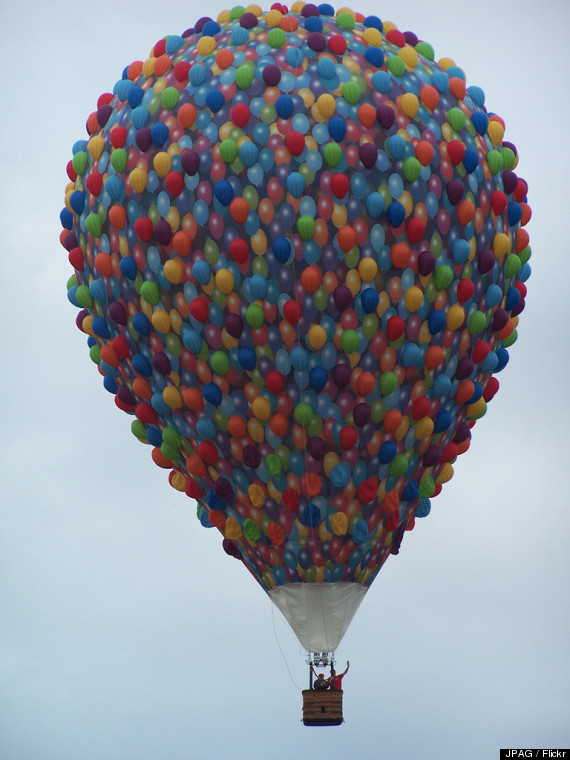 One of the many creative balloons at the Fiesta. (JPAG / Flickr)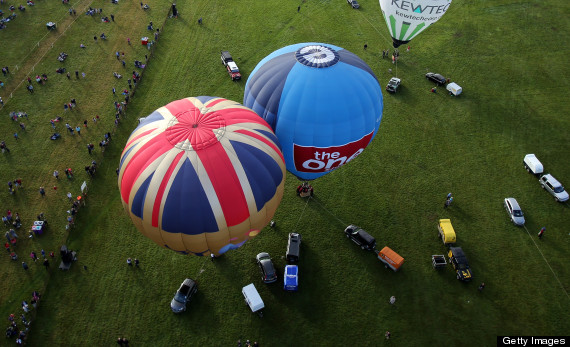 Balloons are inflated and tethered at the Ashton Court estate. (Matt Cardy / Getty Images)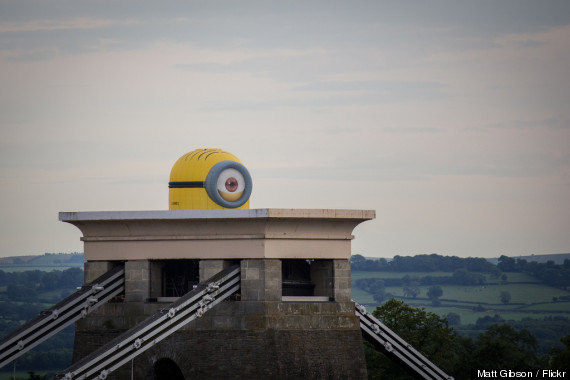 A minion pops up from behind the Leigh tower of Clifton Suspension Bridge. (Matt Gibson / Flickr)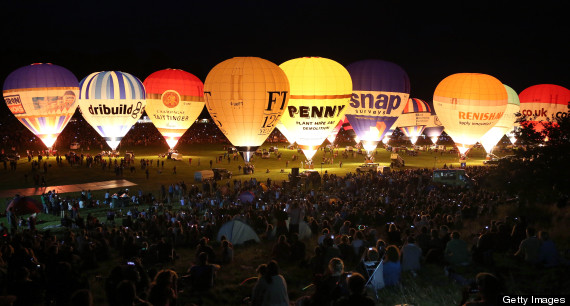 Crowds watch as tethered balloons are illuminated by their burners during the nightglow evening event. (Matt Cardy / Getty Images)