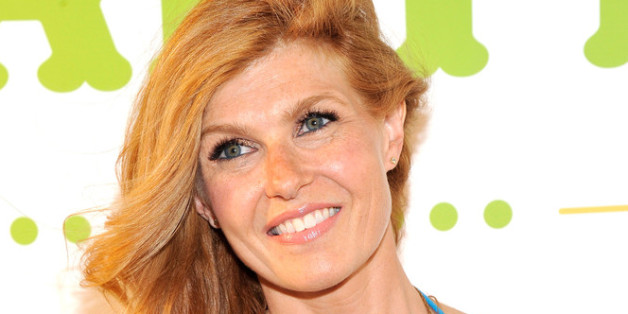 Life doesn't always go according to plan, but that's no reason to give up on what you want.
Connie Britton, star of "Nashville" and "Friday Night Lights" and a long-term friend-crush of ours, embraced singledom but refused to give up on being a mother. The 46-year-old adopted her son Yoby from Ethiopia two years ago -- on her own.
In an interview for the September 2013 issue of Ladies Home Journal, Britton opened up about being a single mom:
I didn't think I'd have a baby on my own. But there's a lot that comes out of having a plan and then seeing that there's another way you can go. If you hold hard and fast to the plan regardless of where you're at, then you go against the flow of your life.
Britton also said that taking on challenges has been easier for her the older she gets: "I think the forties are a time when you can sit back into who you are and what you've learned. I'm able to challenge myself more because I have a stronger sense of who I am and what I can do."
Is it bad that we keep imagining her delivering this advice as Tami Taylor?
Click over to Ladies Home Journal to read the full interview.
BEFORE YOU GO
PHOTO GALLERY
Connie Brittons Style Evolution