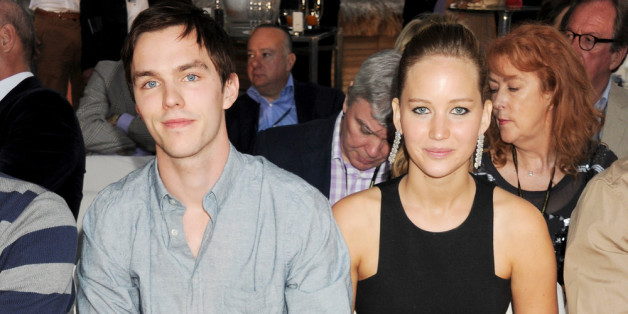 Often it's the small incompatibilities that tell us a relationship might not work out, rather than the bigger ones. Sounds like Jennifer Lawrence had one such realization while she was dating actor Nicholas Hoult.
Lawrence opened up about one of the moments she realized her relationship with "X-Men" co-star Hoult -- who she says she remains good friends with -- might not be forever in an interview with Jonathan Van Meter for Vogue's September issue. Apparently, it had to do with their differing sponge preferences. Van Meter wrote:
[Lawrence] did a 20-minute monologue about sponges: "I wake up earlier in the morning when I have new sponges. That counter doesn't even see it coming." She segued into her incomprension at people who don't share her "faith in sponges" and then finally landed on her relationship with ex-boyfriend Nicholas Hoult, with whom she's still very close (they're shooting X-Men: Days of Future Past together). "He would never wring them out. We were in the kitchen once, and I picked up the sponge, and it was soapy and wet, and I was like, 'See?' These are the kinds of things that make me think we are never going to work."
Oh, J-Law. It's your continued candidness even in the face of major celebrity that continuously makes us want you to be your best friend. Please never change.
BEFORE YOU GO
PHOTO GALLERY
Jennifer Lawrence's Style Evolution