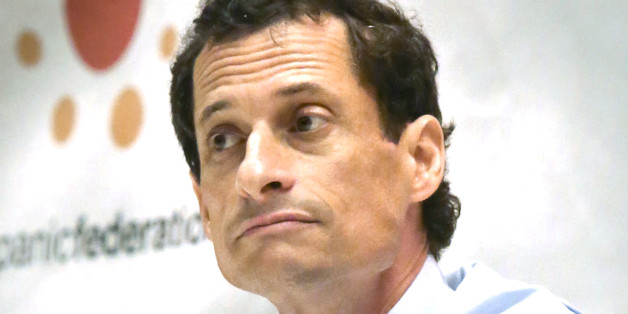 Since being outed as Anthony Weiner's NSF "pen pal," Sydney Leathers has given interviews, published her porno and generally eschewed any and all measures of propriety -- and apparently it's paid off big time.
TMZ reports Leathers signed a six-figure endorsement deal with iHookup, a dating app that promises "Casual Dating Based on Sexual Chemistry" sans commitment.
Leathers will be the face of the brand, and her contract reportedly stipulates that she keep an active profile on the site and put her infamous, um, digital flirting skills to good use.
"It's all about that instant gratification and hooking up with the right person at the right time. Sydney seems to have that nailed down!" an iHookup rep told TMZ.
Leathers wrote about her top 10 secrets for seducing a politician over at xoJane.com, where she described herself as "really bad at monogamy" and called her affair with Weiner "a weird science experiment." That said, she seems to be the perfect fit for iHookup, which is intended for "fun, flexible, adventurous people."
With so many options for online dating, it doesn't hurt when a site can boast celebrity members. A few months ago, Martha Stewart made a wildly popular Match.com profile and even met two potential Prince Charmings on NBC's "Today." Tindr, an iPhone app that facilitates casual hookups, also had its own celebrity profile: Nana Meriwether, Miss USA 2012. (A publicist for the company was quick to point out that Tindr did not pay for Meriwether's endorsement.)
While it appears to be a good time for Leathers, on the other side of the media fallout, Anthony Weiner is rockin' an 80 percent disapproval rating of sorts, according to a Siena College poll. (He actually set an all-time record for the poll. Ouch!)
Will this be the last we hear of Leathers? Don't count on it.
BEFORE YOU GO
PHOTO GALLERY
Anthony Weiner's Uncomfortable Faces