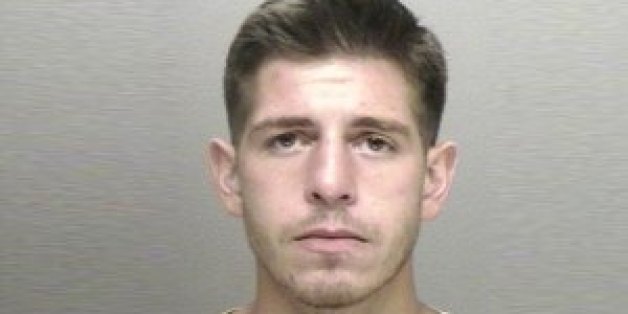 Guess he won't be talking his way out of this one.
William Mavrides, a Weymouth, Mass., man with several outstanding warrants, was arrested at a subway station on Thursday after allegedly bragging about his criminal status to a plainclothes cop.
The 25-year-old, who is wanted on charges of witness intimidation, larceny, and assault and battery, struck up a conversation with an MBTA officer, who said Mavrides told him he was a "wanted man" and would probably end up in jail soon, according to the Patriot Ledger.
The officer was happy to oblige, arrested Mavrides and booked him at transit police headquarters.
Think that sounds dumb? Well, at least he didn't try and deny it.
In July, a Florida man was arrested after going on a social media tirade on the Pasco County Sheriff's Office Facebook page after the agency posted his wanted photo on their feed.
(h/t MSN)
BEFORE YOU GO
PHOTO GALLERY
Dumb Criminals: Mugshot Gallery