A 48-year-old man who was charged in connection with the disappearance of Virginia teenager Alexis Murphy, is also a longtime person of interest in the disappearance of another teenage girl, authorities said.
According to Orange County commonwealth's attorney Diane Wheeler, Randy Taylor is the last person to have contact with Samantha Clarke, a 19-year-old who disappeared three years ago.
"The investigation is still continuing and he remains a person of interest to us," Wheeler told The Huffington Post.
CLICK HERE FOR PHOTOS OF ALEXIS MURPHY
Dee Rybiski, an FBI spokeswoman in Richmond, told HuffPost authorities are looking at a possible connection between the disappearances of Murphy and Clarke. "Any responsible law enforcement agency looks at every avenue," Rybiski said.
On Monday, authorities announced Taylor's arrest for abduction by force in connection with the disappearance of 17-year-old Murphy. He is being held without bond at the Albemarle-Charlottesville Regional Jail.
Murphy, a senior at Nelson County High School, has been missing since the evening of Aug. 3.
"She was supposed to be doing some back-to-school shopping in Lynchburg, but she never made it," Murphy's cousin, Tiffany Murphy, told The Huffington Post.
Alexis Murphy was active on Twitter and made her last tweet to her more than 13,000 followers at 6:40 p.m. She wrote: "I actually look cute right now."
Authorities with the Nelson County Sheriff's Office who are investigating Murphy's disappearance, said they have surveillance video from a Lovingston gas station that shows Murphy enter the station at about 7:15 that night. Taylor also was allegedly spotted in the video footage.
What happened to the teenager after that remains a mystery. The sheriff's office, the FBI and the Virginia State Police conducted ground and aerial searches for Murphy.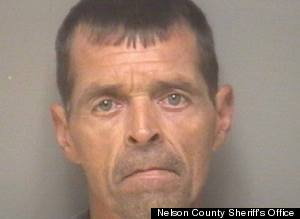 Randy Taylor has been charged in connection with the disappearance of Virginia teenager Alexis Murphy.
On the evening of Aug. 6, three days after her disappearance, Nelson police found Murphy's white 2003 Nissan Maxima abandoned in the parking lot of a movie theater in Albemarle County, just north of Charlottesville and about 39 miles from the Lovingston gas station.
The same day, authorities searched Taylor's Lovingston home, but whether they found anything related to the case remains unclear. The search warrant has been sealed under court order.
Nelson police said they have video footage of Taylor from Ultimate Bliss, an adult novelty store, taken the same day Murphy disappeared, but the timing on the video is unclear. The shop, police said, is just two miles from the movie theater where the car was found.
According to the News & Advance, Taylor has a lengthy criminal record that includes charges of assault, stalking, statutory burglary, grand larceny, arson and brandishing a firearm.
Taylor has never been charged in the disappearance of Clarke.
But Wheeler said Taylor knew Clarke and was in contact with the teen prior to her disappearance. "He was the person who last had contact with her ... He had multiple contacts with her in the days immediately preceding her disappearance," Wheeler told HuffPost.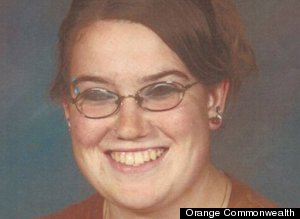 An undated photo of Samantha Clarke.
Clarke, whose home is in Orange County neighboring Nelson County where Murphy lives, disappeared on Sept. 13, 2010. A recent graduate of Orange County High School, she told her then-13-year-old brother that she was going out for the evening. When she failed to return home the following day her mother reported her missing.
Unlike Clarke, Murphy, who was scheduled to begin school on Monday, has no known ties to Taylor.
"She is a senior in high school. She has a full scholarship for volleyball and is planning to go to college. She's a good kid and has never been in trouble with the law," Tiffany Murphy said.
Alexis Murphy is described as an African American female, 5-foot-7, weighing 156 pounds. She was last seen wearing a pink blouse, floral spandex pants and brown boots. She was carrying a gray purse.
"We hope she's still alive. That's what we're praying for. Not knowing is the worst. It's horrible. You hear about this stuff on TV, but you never think that it could be someone you know. I just hope they find her soon," Tiffany Murphy said.
Anyone with information concerning the whereabouts of Alexis Murphy should contact the Nelson County Sheriff's Office at (434) 263-7050.