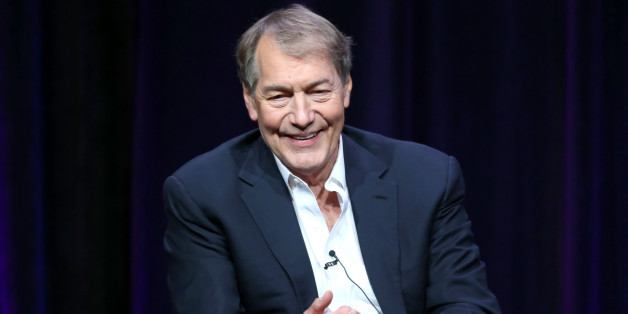 When do you sleep?
It's a question Charlie Rose, a man used to asking the questions, has been getting a lot lately.
With "Charlie Rose: The Week," the late-night interviewer recently expanded his television repertoire from three programs to four, sparking understandable curiosity about whether and when he gets himself to bed.
Rather than cultivating a sense of mystery around his demanding schedule -- which also includes "Charlie Rose," "CBS This Morning" and "Person to Person" -- the 71-year-old Rose has been forthcoming about the longtime habit that has allowed him to be more productive in general and more present on the air, whether he's interviewing business leaders, authors, presidents or foreign leaders.
"I take two naps a day," he told The Hollywood Reporter earlier this month, "simply because it makes me feel more efficient." For Rose, who said he started napping in law school, the short rests reflect part of a time management philosophy. "If the choice for me is 30 minutes of more preparation for an interview or a 30-minute nap, I'll take the nap," he said.
Rose's sleep schedule -- and the sleep schedule of his audience -- have been matters of public interest for some time. A People profile from 1986, noting that "hard-core insomniacs" made up a significant portion of his viewers, reported Rose found time for four to five hours of sleep a night. Due in large part to the late-night airtime of "Charlie Rose," his work has long been associated with sleep or sleeplessness.
And earlier this month, while technically plugging his new show to a group of television reporters, Rose squeezed in some nap evangelizing while sharing details of his current daily schedule.
As
The Wrap
put it:
He goes to sleep each night by 11, wakes up at 5, arrives at CBS at 6, does "CBS This Morning" from 7 to 9, and plans the next day's show after that. At 10:30, he exercises and takes his first nap. Then it's on to his other shows.
In various interviews, Rose has said he gets six or seven hours of sleep a night -- and that's before factoring in his naps. He hasn't disclosed further details -- for instance, the duration of his naps, or his ideal napping conditions.
But Rose seems perfectly at ease with the subject, and even eager to be known as a committed napper.
"I do primers on naps," he joked to Deadline Hollywood. And as he told The Hollywood Reporter, "I can't wait to see the Google search for 'Charlie Rose' and 'naps.'"
This story appears in Issue 62 of our weekly iPad magazine, Huffington, in the iTunes App store, available Friday, August 16.